Next Move for Stocks Is 5% Advance Says Deutsche Bank's Bianco
by
Cuts year-end forecast by 2.2 percent to 2,200, EPS to $120

Correction has ``overly punished other sectors,'' Bianco said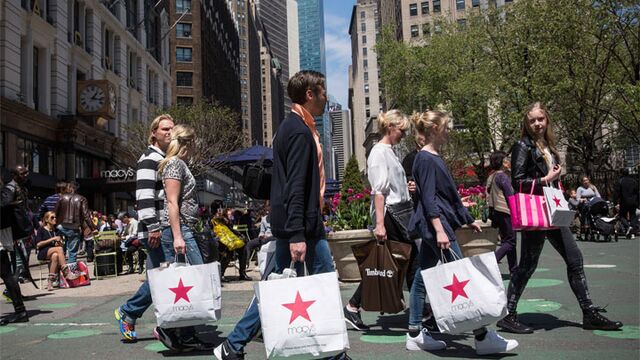 While falling oil may erase earnings in the energy industry this year, the reaction in the stock market has been too severe and the next move in shares will be a 5 percent advance, according to David Bianco, Deutsche Bank AG's chief U.S. equity strategist.
"This correction has overly punished other sectors and now we're ready to take advantage of it," Bianco wrote in a note to clients Tuesday. "We are not panicked by this correction because we understand it. It's driven by a profit recession centered at certain industries caused by factors that we've long flagged as risks."
Bianco expects "zero profits" from energy with oil at $35 a barrel and cut his earnings estimates for the materials, industrial capital goods and retailing industries. At the same time, he raised estimates on airlines, autos and consumer staples and said technology and health-care stocks are trading at some of the cheapest valuations in three decades.
Global stocks rose Tuesday, with the Dow Jones Industrial Average climbing 140 points to extend a string of up-and-down swings that amounts to its most volatile stretch in almost five years. Oil's plunge along with faltering U.S. profits and concern China's economy is slowing sent the Standard & Poor's 500 Index down 8 percent through Friday, its worst start to a year on record. The index rose 0.6 percent to 1,892.33 at 10 a.m. in New York.
Bianco's prediction for a near-term rally came in a note in which he lowered his estimate for the S&P 500 by 2.2 percent to 2,200 from his Jan. 7 prediction of 2,250. The level implies a 17 percent gain from Friday's close and is 3.2 percent above the May high.
The move was Bianco's second cut to his 2016 year-end forecast, following his 25-point reduction earlier this month. Citigroup Inc.'s Tobias Levkovich trimmed his 2016 target last week by 2.3 percent to 2,150, citing the persistent rout in oil.
Before it's here, it's on the Bloomberg Terminal.
LEARN MORE