Kurdish Oil Producers Defying $30 Crude Prompt `Buy' Bonanza
by
Genel, DNO have buy ratings from more than 70% of analysts

Producers in Iraqi region benefit from low costs, high output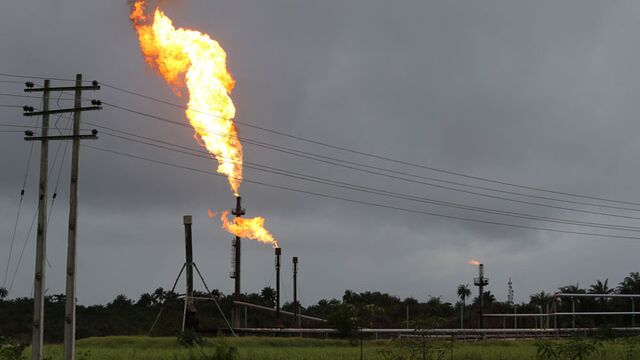 It's not the best time to be pumping oil in Iraqi Kurdistan. Crude has slumped to a 12-year low and the cash-strapped regional government owes more than a billion dollars to exporters. Yet two producers have analysts hooked.
Genel Energy Plc and DNO ASA have buy ratings from more than 70 percent of analysts tracked by Bloomberg. The reason? A tight rein on costs and abundant output.
"The lowest cost of production within the European E&P universe I look at is in onshore Kurdistan," James Hosie, an analyst at Barclays Plc, said by phone. "It's conventional wells, onshore. Those wells produce at very high rates."
Oil producers in the semi-autonomous Kurdish region have been caught for years in a spat over revenue-sharing between the regional authorities and Iraq's federal government. Until last September, regular export payments eluded the companies as the oil-price slump and the costs of fighting Islamic State put pressure on government resources. Yet Genel and DNO have kept a lid on costs, with Genel reporting production expenses as low as $1 a barrel.
"Genel does stand out from the majority of its peers," Hosie said. "It has very low-cost operations in Kurdistan" and a "pretty strong" balance sheet, he said. The London-based explorer is due to publish a trading and operations update on Wednesday.
Genel, DNO and a third Kurdistan producer, Gulf Keystone Petroleum Ltd. rely on the Kurdistan Regional Government for their revenue. Since the KRG promised in August to disburse funds to them more regularly, there have been four payments over five months. The KRG owes them a total of about $1.7 billion for past sales.
Gulf Keystone, which has an equal split of buy, hold and sell recommendations, has seen its balance sheet strained by the irregularity of export payments. It has a $575 million bond maturing next year, while Genel's $730 million repayment is due in 2019 and DNO's $400 million in 2020, giving them more breathing room should oil prices recover.
The shares of all three companies have tumbled amid crude's slump. Genel has lost more than 80 percent over the past year. DNO has dropped 70 percent and Gulf Keystone, 77 percent.

One broker, Stifel Nicolaus & Co., lowered Genel to hold from buy on Jan. 12, saying the fiscal risk facing the KRG represents "too much of a barrier." The shares may "underperform if a four-month-old stream of payments were to dry up," according to Robin Haworth, a London-based analyst at Stifel.
The same day, Barclays cited Genel and DNO as among the most resilient European exploration and production companies. Sustainable balance-sheet strength and capital budget flexibility will help them survive sub-$40 oil, the bank said. It has an overweight recommendation on both.
Before it's here, it's on the Bloomberg Terminal.
LEARN MORE