HBO Plans to Take On Netflix in Spain With Streaming Service
by
Spain has high rate of Web subscribers who opt out of pay TV

Country already has at least eight streaming video services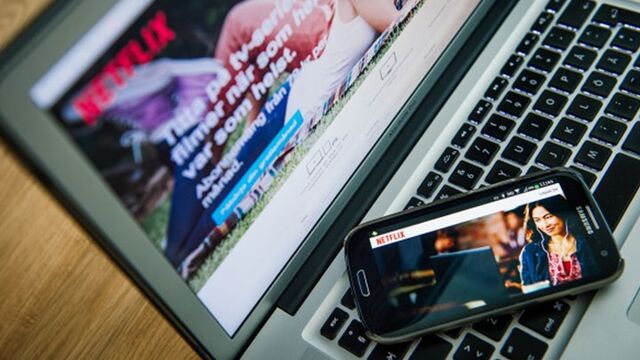 HBO plans to start a stand-alone Web service in Spain, opening a new front against Netflix Inc. in an increasingly global competition for cord-cutters.
By the end of this year, residents in Spain will have access to an HBO streaming service for the first time, making the Time Warner Inc.-owned network's programming available without a pay-TV subscription.
For HBO, introducing an Internet channel in Spain -- which has high rates of broadband-only homes as well as online piracy -- is a calculated bet. HBO will now retain the exclusive rights to its shows for its streaming service and will no longer license its programming to pay-TV services in the country. That means that, once current licensing deals expire, HBO fans in Spain will only be able to watch its first-run programming on the new streaming service. Yet while HBO is giving up that licensing revenue, it believes it can make even more money long-term by offering its own Web service, Chief Executive Officer Richard Plepler said.
"We follow the money," Plepler said in an interview. "We're making a determination of where we think the most profits lie."

Spain is the latest country where HBO is trying to appeal to "cord-cutters" or "cord nevers" -- people who cancel their pay-TV subscriptions or never sign up at all. Since 2012, it has offered a Web-only channel in Sweden, Norway, Finland and Denmark called HBO Nordic. It unveiled a stand-alone online service in the U.S. in April and a similar offering in Colombia at the end of last year, with plans to expand it across Latin America.
The international expansion comes at a critical time. Earlier this month, Netflix said that it will offer its streaming service in 130 new countries.
Meanwhile, speculation is mounting that HBO's parent company, Time Warner, is facing pressure from investors to sell itself or spin off HBO, which generates about 20 percent of Time Warner's revenue. While the company has declined to comment, the rumor has made the company's stock one of the best performers this year in the Standard & Poor's 500 Index.
For years, HBO has made money outside the U.S. in three ways: selling DVDs and digital downloads such as on iTunes; licensing the rights to air HBO shows to pay-TV providers or broadcasters in more than 150 markets; and operating its own TV networks in 65 countries, mostly in central Europe, Latin America and Asia.
Its business is growing faster outside the U.S. than at home. The number of international subscribers to HBO and its sister channel, Cinemax, rose to 92 million at the end of 2014 from 73 million at the end of 2012, while U.S. subscribers increased by about 5 million to 46 million during that time.
Much of its international programming is locally produced. In Latin America, for example, "Sr. Avila" -- a show about an insurance salesman who leads a secret life as a hit man -- gets higher ratings than "Game of Thrones," according to the network.
Different Rates
The big challenge for HBO's international business is not being able to charge as much in some countries. While the Nordic service draws $10 per subscriber, it gets about 10 cents per subscriber in Vietnam. That's why only 20 percent of HBO's revenue comes from abroad, even though two-thirds of its 138 million subscribers are outside the U.S.
Still, the network's traditional licensing strategy has been profitable, and HBO has no plans to end it in many European countries, Plepler said. The company recently extended licensing deals in Germany, Italy and Canada. 
"It's not one size fits all," Plepler said. "It's a multilateral strategy depending upon where we think we can make the most money."
HBO retains an advantage when offering an online version of its channel in other countries. While Netflix lacks global rights to some of its shows such as "House of Cards," HBO owns almost all of its programming. That means it can use its shows as the foundation of a streaming service before having to acquire more programs.
Spain Service
Simon Sutton, HBO's president of international and content distribution, wouldn't comment on what programming will be on the service in Spain or how much it will cost, but expects it to be similar to the Nordic offering, which carries HBO shows and programs from Showtime, Starz and AMC Networks. That service has about 650,000 subscribers now. The company is happy with it, Plepler said.
The Nordic service struggled when it was first introduced in 2012, largely because it was plagued by technology problems. It also didn't have movies while Netflix did, said Kannan Venkateshwar, an analyst at Barclays Plc.
"It was largely TV shows, so its appeal was much more limited than Netflix," he said.

In Spain, about three-fourths of residents have high-speed Internet. About half subscribe to broadband but not pay-TV, compared with about 16 percent in the U.S., according to the research firm Parks Associates. Spanish residents also showed high awareness of HBO, Sutton said.
Yet HBO will face competition in Spain. At least eight streaming video services already exist in the country, including from Telefonica SA, the dominant telecommunications provider, and Netflix, which arrived in October and offers six months of free service to Vodafone Group Plc customers. HBO will need to invest in additional programming, marketing and customer service, Venkateshwar said.
Many people in Spain have grown accustomed to watching online videos without paying for them, said Brett Sappington, director of research at Parks Associates.
"Piracy is very common," he said. "Getting consumers to be willing to pay has been a consistent difficulty" for subscription video and pay-TV services in Spain.
HBO is looking at other countries for its Web-only service, but Sutton wouldn't name them.
"Spain is not the first and Spain is not the last," he said.
Before it's here, it's on the Bloomberg Terminal.
LEARN MORE