China's Oil Refiners Run at Record Speed in Turn Toward Exports
Bloomberg News
Country boosts crude refining to 522 million tons last year

Exported more products that it imported first time on record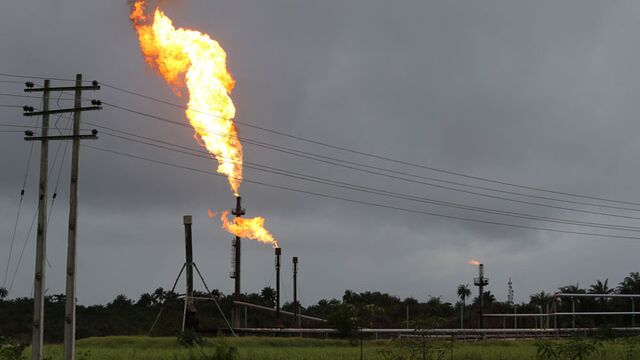 China boosted oil refining to a record last year as it became a net fuel exporter for the first time amid a global glut that's driven crude prices to a 12-year low.
The world's second-largest consumer raised refining by 3.8 percent to 522 million metric tons in 2015, or about 10.48 million barrels a day, according to to data released by the National Bureau of Statistics on Tuesday. Processing in December was also a record at 45.83 million tons, or about 10.8 million barrels a day.

Refineries are sustaining high output to satisfy growing gasoline demand in the world's largest automobile market, while boosting exports of other products as slowing economic expansion and industrial production damps diesel consumption. The nation's gross domestic product rose 6.8 percent in the three months through December from a year earlier, the statistics bureau said, below the median estimate of 6.9 percent in a Bloomberg survey.
"There is already an overcapacity in China's diesel market, and the slower economic growth in China is unlikely to provide much room for oil product demand growth this year," Tian Miao, a Beijing-based analyst at researcher North Square Blue Oak Ltd., said by phone. "There will be severe competition between state-owned and independent refiners as everyone wants to take advantage of low crude import costs to grab a bigger market share."
Record Exports
Oil product exports surged 53 percent to a record last month, capping a year of rising outbound shipments that resulted in the country exporting more products than it imported for the first time in data going back to 2004. Diesel shipments abroad surged more than 60 percent between January and November last year, hitting a monthly record of 1.11 million tons in September.
Thirteen independent refiners, known as teapots, have been granted import quotas totaling a combined 55 million tons, or 18 percent of the nation's annual imports. The private refiners boosted their combined operating rate to 49.4 percent of capacity as of Jan. 15, the highest since Aug. 2011, according to industry website Oilchem.net.
China's state-run refiners have been forced to make room. China Petroleum & Chemical Corp., Asia's largest refiner by capacity, plans to lower its oil-processing target by 1.2 percent in 2016 because of weak diesel demand and competition from teapots, people with knowledge of the matter said earlier this month. The company has increased refining every year since at least 2005.
The nation may buy 8 percent more oil from overseas in 2016, taking average purchases to 7.2 million barrels a day, according to the median of seven respondents in a Bloomberg survey this month. Its inbound shipments jumped to a record 6.7 million barrels a day last year.
China's crude output last year rose 1.7 percent to a record near 215 million tons (4.3 million barrels a day), Tuesday's data show. Natural gas production climbed 2.9 percent to 127.1 billion cubic meters and coal output declined 3.5 percent to 3.68 billion tons.
— With assistance by Jing Yang
Before it's here, it's on the Bloomberg Terminal.
LEARN MORE