Charting the Markets: China Data Boosts Equities
Emerging market stocks rebound, treasuries drop, and Unilever shares rise.
by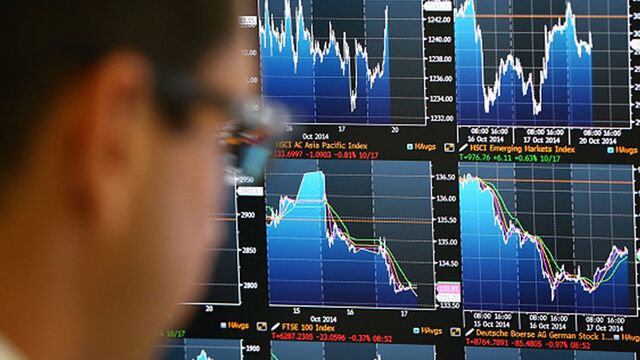 Investors are sifting through data from China and the conclusion is further stimulus may be warranted. Gross domestic product rose a weaker than forecast 6.8 percent in the fourth quarter. Full-year growth of 6.9 percent was the weakest since 1990. Meanwhile, industrial production, retail sales and fixed-asset investment all slowed in December. China's Shanghai Composite Index rose 3.2 percent, the most since early November, possibly aided by state-fund buying.

Emerging market stocks rebounded from the lowest level since May 2009 after Chinese GDP registered its lowest annual growth since 1990. China has a goal of at least 6.5 percent growth through 2020. Economists surveyed by Bloomberg forecast the economy will slow to 6.5 percent in 2016 and 6.3 percent in 2017 as it makes the transition to a new growth model. The MSCI Emerging Markets Index has slumped 10 percent this year and is 33 percent below April's high.

Appetite for risk has lessened the appeal of U.S. treasuries, sending the yield on the 10-year note higher for the first time since last Monday. Treasury yields are now below the level on Dec. 16 when the Federal Reserve raised interest rates for the first time in almost a decade. The odds the Fed will raise rates at least once this year have fallen to 69 percent from 93 percent at the start of the year amid global financial market turbulence. In December policymakers indicated there will be four increases in 2016.

The company whose products are used by 2 billion people worldwide gave shareholders some Tuesday morning cheer. Unilever reported a 4.9 percent increase in fourth quarter revenue, beating estimates for growth of 4 percent. The Anglo-Dutch consumer-goods giant benefited from sales of beauty products and premium ice creams. It's selling fewer goods but at a higher price than anticipated. Unilever has more than 400 brands focused on health and wellbeing, including Lipton, Knorr, Dove and Hellmann's. Shares have risen 6 percent in the past 12 months.
Mark Barton is a presenter on Bloomberg TV. Follow him on Twitter @markbartontv
Before it's here, it's on the Bloomberg Terminal.
LEARN MORE