Photographer: Yasmin Alishav
Restaurants
Where to Eat if You're a Vegetarian in Finance
A global guide that goes beyond the meat-and-potatoes standards.
By
From the January 2016 edition of Reserve, a Bloomberg Brief publication.
The true beneficiaries of today's avant-garde chefs are vegetarians. Mostly vegetarian or vegivore restaurants have become an acceptable norm. Bruno Loubet, a master of traditional French technique, has been wowing London (and soon, Gatwick Airport) at Grain Store, and no one notices there's little meat on the menu. When they do use meat, you can bet it's grass-fed. In New York, people who might sneer at the idea of a tofu hamburger are lining up to try former pastry chef Brooks Headley's renditions at Superiority Burger (named one of 2015's best new restaurants by Bloomberg's food critic, Tejal Rao). You'll notice only that it's delicious. 


Europe
Grain Store (London): Its industrial chic setting and heavy vegetable focus works indoors and out. It's great for (shhh) healthy brunch. Bring a date; it's possibly perfect.
Ottolenghi (London): Few have done as much to prove that traditional Middle Eastern and Mediterranean food has been vegetarian for a few millennia.
Arpege (Paris): Until you have seen (and paid for) a meal at Alain Passard's haute-vegetable paradise, you don't know what a vegetable can do or how beautiful they can be.
The Standard (Copenhagen): This complex has multiple venues, of which Studio offers vegetables and music. One of the best of the disciples of Noma's Rene Redzepi.

U.S.
Superiority Burger (New York): Sure, go for the veggie burgers. And the ice cream. And especially, the Philadelphia Yuba. Go back for the fun, ever-changing menu of salads and whatever else seems to amuse the kitchen.
Via Carota and Upland (New York): Restaurants that have meat on the menu but lean heavily to their rustic vegetable roots—Italian and Californian, respectively.
The Little Beet (New York): Franklin Becker's little engine that could is already branching out across the country. Fast enough to grab lunch, serious enough to stay for brunch or dinner.

The Gadarene Swine (Los Angeles): The name alone inspires. It's possibly the best vegan restaurant in America. Get the tasting menu.
Beefsteak (Washington): José Andrés is on a mission to change the way the world eats. This is his first fast-casual concept, laden (not surprisingly) with a Spanish emphasis on hearty vegetables.
Greens (San Francisco): If there's a restaurant that gave vegetarianism a bad name with carnivores, this is it. (Nut Loaf? Really?) Yet 30 years later, Greens has kept up and continues to set the tone.

Central and South America
Pujol (Mexico City): Enrique Olvera, like Yotam Ottolenghi, reminds us that the key ingredients of Mexican cuisine are corn, chile, and chocolate. Try the Mole Madre.
Lilóri (São Paulo): Here's where the ladies who live in the chic Jardin area and want to stay trim get their morning, gluten-free fix.
Celeiro (Rio de Janeiro): This is how people keep their beach bodies trim in Leblon, near Ipanema: gorgeous, expensive fruit filled salads that put similar spots in North America to shame.

Asia
Mana! (Hong Kong): In a land ruled by hamburger-and pork-stuffed dim sum, this is one of the few vegetarian, vegan, organic, gluten-free, and raw spots.
Gokul (Singapore): This is the chef crowd's favorite vegetarian. A heavy emphasis on Indian dishes through a pan-Asian lens.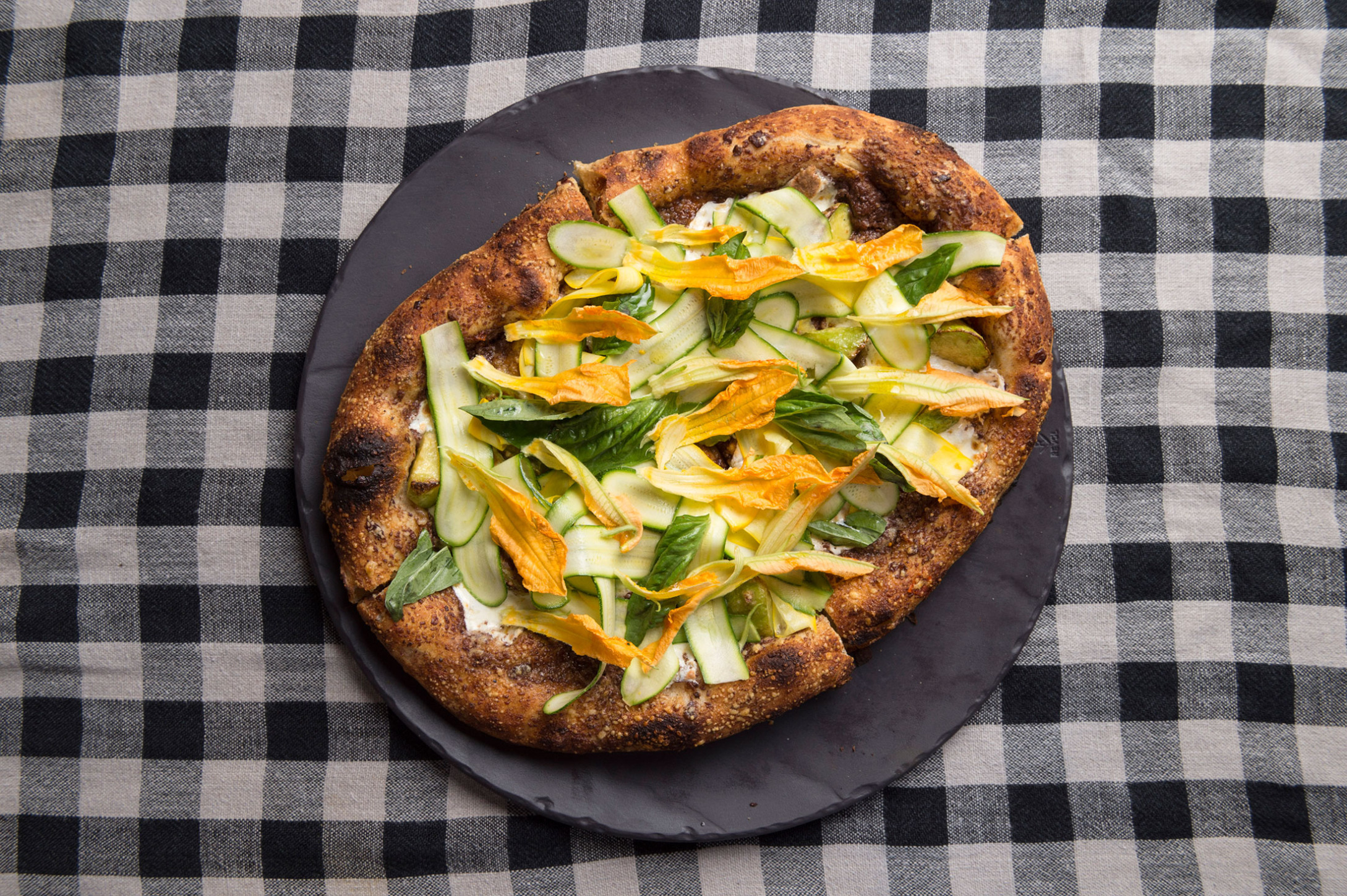 Peter Elliot is editor of Bloomberg Brief: Reserve and manages the lifestyle functions on the Bloomberg Professional service. Follow him on Twitter and Instagram.
Before it's here, it's on the Bloomberg Terminal.
LEARN MORE