Photographer: Kristian Helgesen/Bloomberg
Norway's Shift to Life After Oil Now Speeding Up, Nordea Says
by
Two-speed economy seeing benefit of weakening of krone

Banks need to work with oil industry clients to limit losses
Norway is being forced to bring forward plans to end its reliance on oil as the crude price plunge saps jobs, according to the head of Nordea Bank AB's Norwegian unit.
"This adjustment is coming a bit faster than one thought," Snorre Storset, who started as CEO of the unit on Thursday, said in an interview in Oslo. "Long term this can be an advantage for Norway because you preempt this whole thought process of where we will be after the oil, which actually can make us create new jobs."
Norway is struggling to adapt to a 72 percent drop in oil prices over the past 18 months as OPEC effectively abandoned output limits amid a global surplus. That has forced the government to start a transformation to cut the economy's reliance on oil.

The head of the Norwegian Petroleum Directorate, the country's regulator, said on Thursday that the industry is in crisis with exploration in the seas off western Europe's largest oil exporter is set to slow. Oil companies are cutting spending and jobs in an economy that relies on petroleum for about one-fifth of its economic output.
While that doesn't have a major impact on Nordea, banks need to work with clients to find solutions when cash flows slow and asset values decrease, said Storset.
"It's a natural consequence that we want to get out there and make sure that we limit potential risks for losses," the executive said. "We always work actively with customers that experience more difficult times. That's a part of our credit process."
Even as low prices are putting the brakes on the oil and gas industry, other parts of the economy are benefiting from a weakening of the krone that has made exports more competitive.
"It's a two-speed situation in Norway," said Storset. "Other parts of the Norwegian economy are benefiting from a weak krone, low rates and an expected moderate wage formation. Seafood, tourism and these types of industries are having a fantastic time."
Watch Next: Oil Under $28: Counting the Cost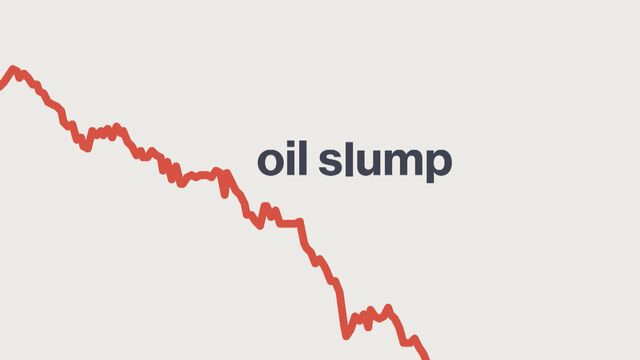 Before it's here, it's on the Bloomberg Terminal.
LEARN MORE