Iran to Push On With Missile Program After U.S. Sanctions
by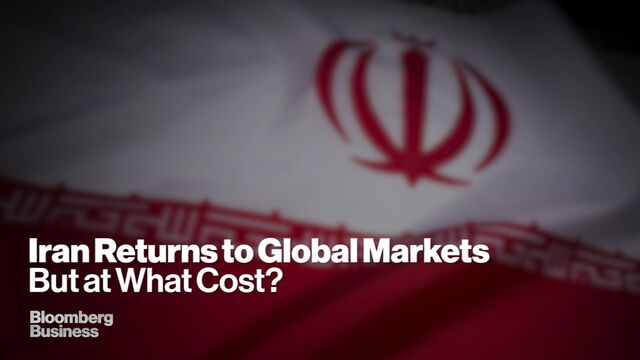 Iran vowed to press ahead with its missile development in response to fresh U.S. sanctions targeting the program.
The U.S. move was "devoid of any legal or ethical legitimacy," the Foreign Ministry said in a statement reported by the state-run Islamic Republic News Agency. Iran will pursue its "legal missile program and upgrade its defense capabilities" with "more seriousness," according to the statement.
Washington imposed sanctions on 11 individuals and companies for conspiring to acquire materials for the production of ballistic missiles hours after Iranian President Hassan Rouhani had hailed the implementation of a historic nuclear accord with world powers that ended more than a decade of economic isolation.
Iran gains immediate access to about $50 billion in frozen accounts overseas, funds the government says it will use to rebuild industries and infrastructure. It also opens the door to foreign investors who are keen to enter a relatively untapped market of 77 million people.
The latest sanctions won't affect development and "we will show this in practice by revealing new missile achievements," Iran's Defense Minister General Hossein Dehghan said according to the semi-official Tasnim News Agency.
Iran announced on Oct. 11 it had tested its first precision-guided, mid-range ballistic missile, called the "Emad," in violation of a 2010 United Nations Security Council resolution.
"The U.S. is a seller of tens of billions dollars' worth of advance weapons to countries in the region which are traditionally deployed in war crimes against civilians in Palestine, Lebanon and recently in Yemen," the Foreign Ministry said in its statement.
Before it's here, it's on the Bloomberg Terminal.
LEARN MORE