Divide Widens Between U.K. Rich and Poor Over Trust in Powerful
by
Government, media, business struggle to win over low earners

Low-paid more likely to back Britain leaving European Union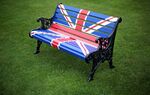 The gap in trust in Britain's institutions between the rich and the poor has almost doubled since last year, according to a survey published Monday.
Edelman, a communications and marketing firm, asked 2,500 people online about their views on government, business, the media and non-governmental organizations. Britons with earnings in the top 25 percent reported trust at 57 percent compared with 40 percent for the worse off. That compared with 46 percent and 37 percent for the two groups in 2015, an increase in the gap to 17 percent from 9 percent.
"To close this trust gap, politicians and business leaders have to convince the people who are suffering most through austerity of their empathy and their good intent," Ed Williams, Edelman U.K.'s chief executive officer, said in a statement. "If our society doesn't win back the trust of those who feel discarded, we will only have ourselves to blame if false prophets fill that gap."
The survey found 60 percent of college-educated adults with a household income in the top 25 percent and an interest in business news trusted companies to "do the right thing." This compared with trust in business of 35 percent for those with an income of less than 15,000 pounds ($21,400) a year.
Corporate greed was cited as the main reason for not trusting businesses across all income levels. Companies paying "expected levels of tax" was cited as the main route to regaining trust, Edelman said.
"The results show that 80 percent of people believe that companies can play a leading role in solving society's problems while still making profits," Williams said. "But in order to realize that change and win their trust, Britons are also telling bosses that they have to play fair, and pay their dues."
EU Divide
The survey, conducted from October to January, also suggests a divide between rich and poor over whether Britain should remain in the European Union in a referendum that may be held as soon as June.
The college-educated high earners backed remaining in the bloc by 61 percent to 26 percent, while those on incomes of less than 15,000 pounds favored leaving by 47 percent to 34 percent.
Before it's here, it's on the Bloomberg Terminal.
LEARN MORE