Poland's Finance Chief Says Currency Will Recover After S&P Cut
by
Finance minister rules out intervention to prop up zloty

Government officials expects market situation to calm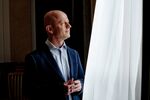 Poland Finance Minister Pawel Szalamacha said the nation's currency will recover after a surprise ratings downgrade by Standard & Poor's sent the zloty to a four-year low and ruled out government action to prop it up.
"I expect the zloty exchange rate to stabilize later on Monday and on Tuesday and return to levels from recent days," Szalamacha told Bloomberg in a phone interview Saturday. "It's a knee-jerk market reaction related to S&P's rating decision, which in no way reflects the country's economic fundamentals. However, I see no need to intervene on the market."
In an unexpected decision late on Friday, Standard & Poor's became the first of the three major credit assessors to downgrade Poland, saying that policies of the new government are imperiling the nation's institutions. In a separate decision, Fitch kept its assessment of country's creditworthiness unchanged, although it warned of rising political tensions sparked by the administration's "confrontational policy stance."

S&P's move sent the zloty to its biggest daily drop since 2011 on a closing basis. The Polish currency was trading at 4.4822 versus the euro at 4:48 p.m. in New York on Friday, the weakest since January 2012. Among its peers in developing Europe, the zloty is the second-worst performer against the euro after the Russian ruble in the past three months. The country's 2025 euro-denominated bonds slid the most on record.
'More Resilient'
"We expect major sell-off in domestic government bonds next week as the local debt market was much more resilient than currency so far" Rafal Benecki, an economist at ING Groep NV in Warsaw, said in a note. "The risk premium should rise significantly and the zloty may weaken further" to 4.6 per euro.
Deputy Prime Minister and Development Minister Mateusz Morawiecki told RMF FM radio that he expected the situation to stabilize "very fast." Even if it stays around 4.5 per euro in the short-term, this will benefit exporters and help Poland achieve a trade surplus this year, which is "very good news for the economy," he said.
The Law & Justice party has tried to assert its influence over state institutions after winning an unprecedented parliamentary majority in an October election, limiting opposition oversight over secret services and increasing its influence over the constitutional court and the public broadcaster, moves that have sparked street protests in the European Union's biggest eastern economy.
'Dishonest' Assessment
Szalamacha called S&P's assessment "dishonest" and said he'll invite the company's analysts to Warsaw to get a more in-depth view of the facts on the ground. He also dismissed concern that the decision would affect demand for Polish bonds from central banks and other longer-term financial investors. who are aware that the company's "culture and methodology" differs from the other two credit assessors, as proven by its sole decision to downgrade U.S. in 2011.
"S&P is wrong and will correct its decision," Szalamacha said. "We'll convince them about it with 2016 budget results and our work to rebuild government revenue, which would reduce Poland's reliance on debt financing."
EU Steps
The surprise decision came two days after the European Commission took a first step to discipline Poland's ruling party for exerting greater sway over the state. S&P said country's system of checks and balances "has been eroded significantly" as the "independence and effectiveness of key institutions was being weakened."
The outlook on Poland's BBB+ debt grade, the third-lowest investment level, was negative, meaning there's at least a one-in-three chance of another cut over the next two years on concern that the government may seek to reduce the independence of the central bank.
There are no such plans or legislative initiatives, Szalamacha said.
"If what the rating agency means is more central bank activity in boosting growth, then these are currently standard measures for institutions such as Bank of England or the European Central Bank," he said. "Why would such steps be assessed differently in case of other countries than Poland?"
Szalamacha said it was too early too discuss changes to its debt-sale plans and the country was in a comfortable situation after Poland became the first developing nation to tap the Eurobond market this year, raising 1.75 billion euros ($1.9 billion) in a sale of 10- and 20-year notes last week.
"We're not in an uncomfortable situation," he said. "We successfully sold bonds on foreign markets so it's not as if we need cash badly."
Before it's here, it's on the Bloomberg Terminal.
LEARN MORE