Wells Fargo Net Income Unchanged as Revenue Climbs Less Than 1%
by and
Lender's net interest margin slides 4 basis points to 2.92%

Mortgage-banking revenue increases 9.6% to $1.66 billion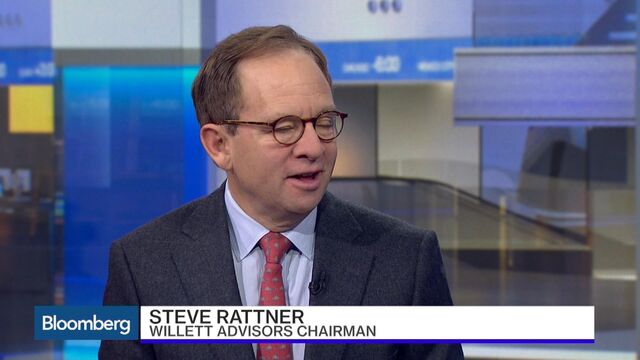 Wells Fargo & Co., the world's largest bank by market value, posted fourth-quarter profit that was unchanged from a year earlier as revenue increased less than 1 percent and lending margins missed some analysts expectations. The shares declined.
Net income was $5.71 billion, the San Francisco-based lender said Friday in a statement. That translated to an earnings per share of $1.03. The average estimate of 29 analysts surveyed by Bloomberg was for $1.02.
Chief Executive Officer John Stumpf has amassed deposits and built the bank's loan portfolio with strategic acquisitions as he waited for the Federal Reserve to increase interest rates. With the central bank raising its benchmark measure in December for the first time in nine years, analysts including those at Goldman Sachs Group Inc. had expected the lender to benefit more than many competitors.
Expenses Decline
Revenue was $21.6 billion in the quarter, the bank said. Net interest income rose 4 percent to $11.59 billion, fueled largely by growth in earning assets, the bank said. Expenses fell 2 percent to $12.4 billion, as commissions and incentive compensation declined 4.8 percent.
Wells Fargo slid 4 percent to $48.63 at 9:30 a.m. in New York, compared with the 1.1 percent decline of the 24-company KBW Bank Index. The shares declined 6.8 percent this year through Thursday.
Net interest margin, a measure of lending profitability, fell 4 basis points from the previous quarter to 2.92 percent. It closed 2011 at 3.94 percent before near-record low interest rates eroded the margin.
Profit in Wells Fargo's community-banking division, which houses the branch-based business as well as mortgage and credit-card lending, decreased 0.9 percent from a year earlier to $3.3 billion. Net income in wholesale banking, where the commercial real estate business and securities unit reside, rose 0.4 percent to $2.1 billion. Wealth and investment-management posted profit of $595 million, a 15 percent gain.
Home Loans
Wells Fargo is the biggest U.S. home lender, originating about 12 percent of all mortgages in the third quarter. Revenue from the business of making the loans and servicing them rose 9.6 percent in the fourth quarter to $1.66 billion on $47 billion in originations. The bank posted more than $3 billion in revenue from the business as recently as fourth quarter of 2012, when it made 21 percent of all home loans in the nation.
JPMorgan Chase & Co., the largest U.S. bank, said Thursday that fourth-quarter net income climbed 10 percent to $5.43 billion as expenses from litigation and employee compensation shrank. Citigroup Inc. on Friday posted a profit increase, but the shares fell as some analysts said revenue gains were too reliant on one-time items. Bank of America Corp., Morgan Stanley and Goldman Sachs will report next week.
Before it's here, it's on the Bloomberg Terminal.
LEARN MORE