There Are Bearish Signs in the Billions of Dollars Flowing in and out of ETFs
Exit ETF flows, pursued by bear.
by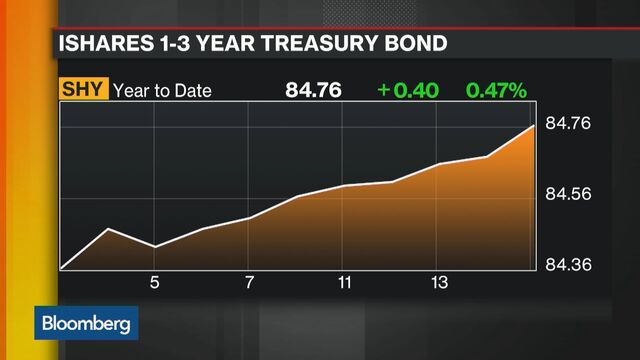 What do exchange-traded fund flows and Leonardo DiCaprio have in common?
They are both getting mauled by a bear this winter. (Sorry).
ETFs are bleeding out a billion dollars a day to start 2016 as investors show their nervousness over global markets.
Beyond the headline net outflow number for ETFs are some more specific signs that a blood-thirsty bear is making its presence felt.
ETF stalwarts are seeing the most outflows
When first-generation ETFs launched in the 1990s—such as the SPDR S&P 500 Trust (SPY) and the PowerShares QQQ Trust Series 1 (QQQ)—lead this year's outflows, that is a sign that institutional investors are scared. These first-to-market ETFs have the ample liquidity that big institutions tend to love, with many trading more than $500 million in volume a day. While newer ETFs that may do the same thing or more for cheaper have been launched in the intervening years, early ETFs still tend to curry favor with large investors that value liquidity. These investors tend to be more tactical, and thus outflows from these ETF stalwarts are a bearish sign. 

U.S. Treasuries of all maturities are raking in cash
When U.S. Treasury ETFs are the brightest bright spot, that's not good. They have taken in more than $3 billion in net new cash (while junk bond ETFs have seen $2 billion in outflows). What is especially bearish is that the inflows into Treasury ETFs are spread across all maturities. This signals a flight to quality as opposed to positioning around a Fed move. The table below shows the variety of Treasury ETFs taking in cash to start year.

Multiple gold ETFs are back in favor
The SPDR Gold Trust ETF (GLD) was basically left for dead after losing $50 billion in three years flat. So far this year, however, it has taken in more than $400 million dollars and has even nabbed a spot on the overall flow leaderboard. But the deeper bearishness comes from the fact the other gold ETFs are also seeing inflows. For example, the iShares Gold Trust (IAU), used more by advisers and retail investors because it is much cheaper than GLD, has seen inflows just shy of $300 million. In other words, everyone is looking to buy shiny, supposedly safe-haven metals right now. Even the VelocityShares 3x Long Gold ETN (UGLD) has taken in cash. While the inflow is "only" $6 million, that is a 15 percent increase in the size of the ETN.

Eric Balchunas is an exchange-traded-fund analyst at Bloomberg. This piece was edited by Bloomberg News. 
Before it's here, it's on the Bloomberg Terminal.
LEARN MORE