Koo: The Fed's Communication Shift is Behind January's Selloff
The Fed thinks it might be behind the curve.
by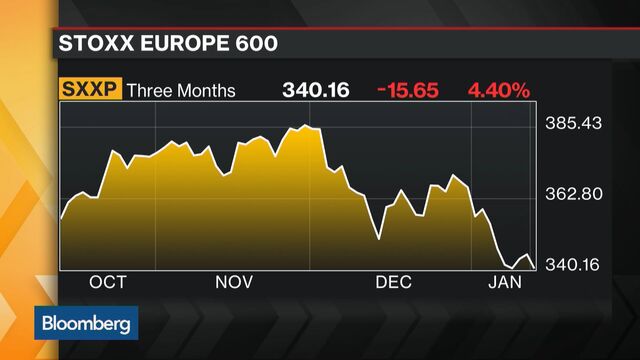 An increasingly messy divorce between market participants and monetary policymakers might be responsible for the market turmoil in 2016, according to Richard Koo.
The "January correction was driven by realization that rate hikes could come faster than expected," he claims.
Nomura Research Institute's chief economist, of balance-sheet recession fame, observed a recent shift in tone at the central bank that might be driving global financial angst. He says the Federal Reserve's desire to calm markets prior to liftoff quickly gave way to rounds of commentary beating market participants over the head with the idea that the pace of tightening would be less gradual than they anticipate.
On Thursday, St. Louis Fed President James Bullard reiterated the belief that it would be appropriate to hike rates four times this year, even after describing declining inflation compensation as worrisome. And earlier this month, Fed Vice Chair Stanley Fischer commented that the market was underestimating how many hikes would be delivered this year and expressed concern about potential bubbles in asset prices.
"These post-hike comments leave the impression that the Fed is seriously concerned about falling behind the curve as it normalizes monetary policy," writes Koo. "Inasmuch as Mr. Fischer's remarks imply the Fed plans to raise rates aggressively, it would hardly be surprising if this change in tone were at least partly responsible for the market turbulence observed early in the new year."
December's blockbuster jobs report served as confirmation that the U.S. economic expansion still has legs, which validated the Fed's move and "underscored the possibility that rate hikes would be carried out faster than anticipated," notes Koo. "Such an outcome would further exacerbate the side effects of policy normalization, which include a strong dollar and capital outflows from emerging markets."
A counterpoint to Koo's take is that this early into 2016, price action does not provide any indication that the market is moving towards the Fed's view of the glide path higher for rates. On the contrary, the gap between the two has widened significantly amid the market turmoil. However, market expectations of an increasingly less steep trajectory for interest rates implies that should the Fed stick with its prophesied plan, it would be increasingly disruptive to financial markets—thus perhaps possibly explaining what we've seen so far this year.
The two parties are, no doubt, concerned about diametrically opposed outcomes: The Fed is worried about falling behind the curve when it comes to maintaining U.S. price stability, and the market is worried about a policy error.
An upturn in inflation could help bridge the chasm between the two. But with oil hitting fresh lows and U.S. dollar remaining lofty, it's hard to see such a reconciliation happening any time soon.
Before it's here, it's on the Bloomberg Terminal.
LEARN MORE