Gross Says Markets Can't Prop Up Wealth Flimsy as Toilet Paper
by
`Stay out of the bathroom,' Janus bond fund manager tweets

Tools to bolster investments, economies are limited, he says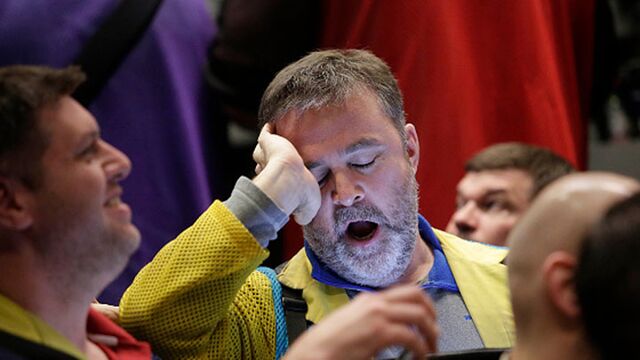 Bill Gross says to "stay out of the bathroom" as stock markets enter bear territory.
"Markets are recognizing the limited tools they now have to prop up assets AND real economies," Gross, who manages the $1.3 billion Janus Global Unconstrained Bond Fund, said in an e-mail.

Stocks fell around the world today, with U.S. equities trading at the lowest levels since August as oil plunged below $30 a barrel. Treasuries gained as U.S. economic data did little to ease concerns that global growth is slowing.
"Wealth effect constructed with paper - sometimes corrugated/strong, sometimes toilet/flimsy," Gross said in a Tweet on Friday from the Janus Capital Group Inc. account. "Stay out of the bathroom."
Gross warned in December that markets were headed for a fall and urged investors to de-risk their portfolios or "look around like Wile E. Coyote wondering how far is down," a reference to the cartoon character whose schemes to catch the bird Road Runner always backfire, often with a plunge over a cliff.
In his e-mail, Gross said that zero-percent interest rates and quantitative easing created leverage that fueled a wealth effect and propped up markets in a way that now seems unsustainable.
The wealth effect is "created by leverage based on QE's and 0 % rates," he wrote.
Before it's here, it's on the Bloomberg Terminal.
LEARN MORE