Citigroup Shares Tumble as Revenue Gains Seen as 'Soft'
By
Citi Holdings revenue jumps 61% on sale of OneMain, Japan unit

Shares fall 6.4%, most in four years, after earnings released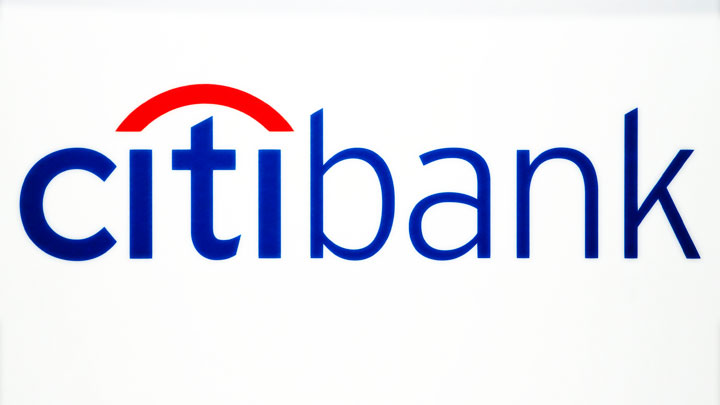 Citigroup Inc. tumbled 6.4 percent, the most in four years, after reporting fourth-quarter revenue gains that some analysts said came from too many one-time items.
The shares dropped to $42.47 at 4 p.m. Friday in New York after falling as low as $41.85. They're down 18 percent this year, the third-worst performer in the 24-company KBW Bank Index.

"It was a quarter with a great many special items," Chris Kotowski, an analyst at Oppenheimer & Co., said in a report after the New York-based bank released its financial results. He called revenue "soft."
Net income climbed to $3.34 billion, or $1.02 a share, from $344 million, or 6 cents, a year earlier, the bank said in a statement. Adjusted earnings per share of $1.06 beat the $1.05 average of 26 analysts surveyed by Bloomberg. For the full year, the company reported adjusted net income of $17.1 billion, the most since 2006, helped by cost cuts.
Chief Executive Officer Michael Corbat has been disposing of unwanted businesses to make the company more profitable and its earnings more predictable -- a push that helped cut fourth-quarter costs from legal matters and restructuring to the lowest level since he took over in 2012. The bank also benefited from last year's global surge in corporate dealmaking.
"We have sharpened our focus on target clients, shedding over 20 consumer and institutional businesses" in recent years, Corbat said in the statement. "We have undoubtedly become a simpler, smaller, safer and stronger institution."
Revenue at Citi Holdings, the portfolio marked for disposal, jumped 61 percent to $2.91 billion including an accounting adjustment. The company completed sales of businesses such as subprime lender OneMain Financial and a credit-card unit in Japan. David Konrad, an analyst at Macquarie Group Ltd., had predicted revenue of $2.47 billion.
"It would certainly be a bigger catalyst for the stock if you saw a surprise out of the various units in Citicorp," the company's primary business unit, rather than in sales of unwanted assets, Shannon Stemm, an analyst at Edward Jones & Co. in St. Louis, said in an interview. "When you look into Citicorp, that's where results get a little more mixed. Revenue growth has been sluggish."
Wells Fargo & Co., which just surpassed Citigroup as the third-largest U.S. bank by assets, also posted fourth-quarter profit that beat estimates, though lending margins and revenue missed some analysts' expectations. The shares declined 3.6 percent.


Citigroup's investment-banking unit brought in $1.13 billion of revenue, a 5.5 percent increase from a year earlier, surpassing the estimates of four analysts surveyed by Bloomberg. Matt Burnell, an analyst at Wells Fargo, estimated revenue of $965 million, while Konrad projected $1.07 billion.
Total revenue including accounting adjustments climbed 4.2 percent to $18.6 billion, beating the $18 billion average estimate of 20 analysts surveyed by Bloomberg. Expenses fell 23 percent to $11.1 billion.
Adjusted profit at Citigroup's institutional clients group, run by President Jamie Forese, fell 18 percent to $1.35 billion. The unit houses the bank's trading, corporate and investment-banking, private bank and transaction-services businesses.
Adjusted equity-markets revenue climbed 29 percent to $606 million, coming in short of the $771 million average estimate of four analysts. Fixed-income trading revenue rose 7 percent from a year earlier to $2.22 billion, beating the average estimate of $2.14 billion. That still left total trading revenue down 21 percent from the third quarter, worse than the 15 percent to 20 percent range projected by Chief Financial Officer John Gerspach last month.
Lenders have been focusing on costs as they struggle to boost revenue. Before earnings reports began Thursday, analysts estimated the nation's six largest banks would cut fourth-quarter expenses to the lowest since 2008, helping to produce their highest combined profit in a decade.
The 2015 efficiency ratio at Citicorp came in at 57 percent, compared with the mid-50 percent target set by Corbat in March 2013. The firm generated a return on assets of 0.94 percent, or 94 basis points, meeting its target of 90 basis points to 110 basis points.