Charting the Markets: Global Stocks Suffer From China's Bear Market
2016 is off to an ugly start. The dollar rose to a new record, while VW's market share in Europe dropped.
by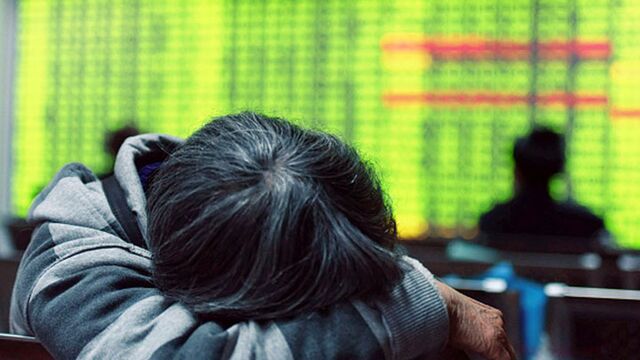 Global stocks are heading for their third consecutive weekly decline. Some $5.6 trillion has been wiped off the value of equities around the world in 2016. The MSCI All Country World Index is hovering above its lowest close since September 2013 as concern persists about the health of China's economy, while the price of crude oil languishes at 12-year lows. Asian stocks sank to a three-year low, and the Stoxx Europe 600 Index dropped to its lowest since January 2015.

Stocks in China entered a bear market, dropping 20 percent from a December high. The Shanghai Composite Index sank 3.6 percent, taking its weekly run of losses to three, the longest since October. The gauge is the world's worst-performing global equity benchmark among the 93 tracked by Bloomberg, with a decline of 19 percent. Sentiment today was dampened by a report that some banks in Shanghai have stopped accepting shares of smaller listed companies as collateral for loans.

The dollar remains in vogue even as doubts grow about the Federal Reserve's ability to raise interest rates four times in 2016. A Bloomberg gauge tracking the performance of the dollar against 10 of its leading global peers is heading for a third weekly gain, the longest stretch since July. Traders are pricing in a 29 percent chance the Fed will hike rates in March. On Dec.30 that figure stood at 53 percent, according to Bloomberg data. 

Volkswagen's annus horribilis just got worse. In 2015 the German automaker lost market share in Europe for the first time since 2007, as the emissions-rigging scandal put off buyers in the final quarter. VW accounted for 24.8 percent of new cars sold in the region, compared with 25.5 percent in 2014. Its registrations rose 6.2 percent, lagging the industry's 9.2 percent figure. Auto-related stocks have suffered in 2016 because they are among the companies most exposed to China's economic fortunes. The industry's woes were compounded by news on Thursday that Renault is being probed by a state fraud agency over emissions tests. The Stoxx 600 Auto & Parts Index has sunk 14 percent in 2016.
Mark Barton is a presenter on Bloomberg TV. Follow him on Twitter @markbartontv
Before it's here, it's on the Bloomberg Terminal.
LEARN MORE