Bowie's Banker Offers Marketplace Oddity: One-Hit-Wonder Bonds
by
Financial engineer securitizes cash from artists' royalties

David Pullman models them after so-called Bowie bonds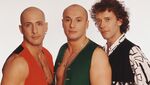 For every David Bowie, there are dozens of Right Said Freds.
And for David Pullman, the Los Angeles banker who made his name putting together bonds tied to future royalties from Bowie's plethora of hits, one-hit wonders such as the British group responsible for the 1991 classic "I'm Too Sexy" can generate cash flow just like megastars. Pullman said he's acquired the rights to thousands of songs from jazz, rhythm-and-blues and pop artists with as few as one big-selling song, and packaged them into bonds just like the ones he put together for Bowie.
"Ninety-nine-point-nine-nine percent of artists won't be successful like Bowie," Pullman said in a phone interview. "The average songwriter and artist that has hits or has maybe co-written a song with a big artist doesn't earn enough to justify doing a bond like we did for Bowie."
However, Pullman said, the future royalties from these songs do justify being wrapped together with similar recordings and sold to investors. The songs are typically older Top 40 Billboard hits with a history of earning royalties, he said, declining to identify the specific tracks he's bundled into bonds.
His firm's holdings have become so voluminous that Pullman said he's lost count of how many songs it owns. Right Said Fred's track, which topped charts in six countries including the U.S., may not be among the recordings in its portfolio, he said. In an e-mail, Right Said Fred said its five No. 1 recordings in more than 35 countries disqualify them from one-hit-wonder bonds because they've had more than one hit.
Financial Engineering
Bowie, who died Jan. 10 at age 69, was the rarest of artists. Not only did he boast 61 U.K. Top-40 singles and repeatedly reinvent himself, he was among a select group of musicians to own the master recordings for his songs. That made him a perfect candidate for Pullman's 1997 experiment in financial engineering. 
Pullman packaged the future royalties of Bowie's catalog and sold them in a private offering to Prudential Insurance Co. of America for $55 million. Bowie retained the rights to his music, received a lump of cash and investors got a 10-year cash cow.
"David Bowie was so innovative that his catalog had diversity in it, which is different from even large catalogs that have a sound and represent just one period of time," said Pullman, who said he was grateful to the star for the opportunity.
Pullman found inspiration for his next deal in the records decorating the walls and ceiling of New York's Motown Cafe. He packaged royalties from songs written by Edward Holland, Lamont Dozier and Brian Holland, including "Stop! In the Name of Love," recorded by The Supremes. Similar transactions followed for James Brown, the Isley Brothers and Ashford & Simpson, who wrote many hits, including Marvin Gaye and Tammi Terrell's "Ain't No Mountain High Enough."
"Others no longer thought David and I were crazy," Pullman said.
Publishing Rights
There are two forms of rights for every song: the publishing rights, held by the original songwriters, and the recording rights, held by the producers and artists, said Matt Pincus, chief executive officer of Songs Music Publishing, which represents Lorde and The Weeknd. Sometimes those are the same people, other times not.
Creating securities tied to future royalties sounds better in theory than it works in practice, Pincus said. While music royalties are stable sources of cash flow, the music business is getting smaller.
Global sales of recorded music have declined steadily since 1999, when they peaked at $39.7 billion, according to data from the International Federation of the Phonographic Industry.
First, piracy cut into album sales, then Apple's iTunes enabled people to buy individual songs instead of full albums. Now streaming services such as Spotify and Pandora give listeners access to an entire catalog either for free or a monthly fee. Artists recoup micropennies for each stream.
"There's just a lot less money going into the system," Pincus said.
Sorting out the rights to recordings can also be a pain in the neck for artists, said Fred Fairbrass, the Fred in Right Said Fred.
"Most rights are complicated either by design, incompetence or mismanagement," Fairbrass said in an e-mail. "Apart from the master-recording rights and publishing rights that we own, gaining access and/or control of the remaining rights can be a full-time job."
Music Notes
Pullman's bonds, whether backed by one-hit-wonders or megastars, typically take from six months to a year to put together and range from $25 million to $55 million in size, Pullman said. Some deals are rated and all involve fees to lawyers, auditors and investment bankers, meaning single-artist deals don't make sense for artists with small song catalogs.
The notes have similar features to asset-backed securities and, like the Bowie bonds, have an average life of 10 years, Pullman said.
The notes can offer higher yields than other, similarly-rated securities. The bonds are typically priced off the yields of U.S. Treasury bonds, Pullman said. In 1997, when Bowie's bonds were sold with a 7.9 percent coupon, 10-year yields averaged 6.4 percent. In 2015 the average yield was 2.1 percent, according to data compiled by Bloomberg.
The bonds also allow investors to bet on assets whose performance is not directly linked to financial markets.
"What we created in the asset-backed world was diversification," Pullman said.
Before it's here, it's on the Bloomberg Terminal.
LEARN MORE