As Markets Reel, Eichengreen Sees Oil Rout Bringing Global Boon
by
U.S. economist says market response to crude drop `surprising'

Cheaper oil is `good news' for U.S., Europe, Eichengreen says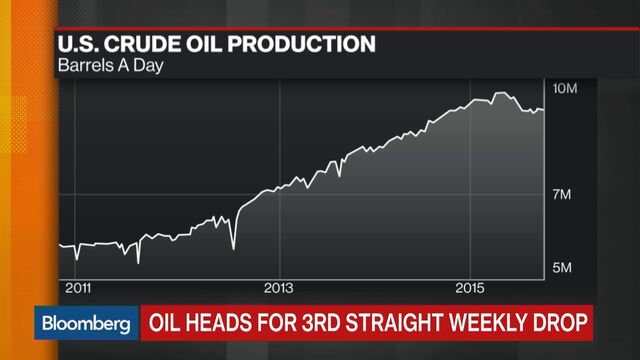 Global markets are erring in their response to slumping oil prices by missing the upside of cheaper crude, according to U.S. economist Barry Eichengreen.
"These oil prices are very painful for suppliers but I think are positive for the world as a whole, and that makes the negative reaction of the markets globally even more surprising," Eichengreen, a professor at the University of California, Berkeley, said in an interview in Moscow on Thursday.
Stocks fell around the world as a 5 percent slump in oil sent markets reeling after Chinese shares tumbled into a bear market. Crude, which has dropped to a 12-year low, is sliding for a third week on signs Iranian exports may add to a global supply glut. While that spells pain for oil exporters, it's a boon for households, said Eichengreen, author of "Hall of Mirrors," a book comparing the crises of the Great Depression and the Great Recession.
"I tend to think about lower oil prices on balance as being good news for the
world economy, certainly good news for the European economy, maybe modestly good news for the U.S. economy," he said. "They make for more consumer spending power, for more final demand."

Societe Generale SA has estimated that every $10 drop in the price of oil lifts global growth by 0.1 percentage point. Since 2014, the world has enjoyed a windfall equivalent to 2 percent of gross domestic product it would otherwise have spent on crude, according to Michala Marcussen, global head of economics at the French bank.
West Texas Intermediate futures dropped as much as 5.8 percent in New York and are down more than 10 percent for the week. The grade slipped below $30 a barrel on Tuesday for the first time since 2003. International sanctions on Iran may be lifted soon, allowing for a boost in oil shipments from the fifth-biggest member of the Organization of Petroleum Exporting Countries.
"Supply pressure is depressing oil prices and I think globally that's a good
news story for growth rather than a bad news story," Eichengreen said. "Although it doesn't feel that way in Texas and North Dakota and other places that are suppliers."
Before it's here, it's on the Bloomberg Terminal.
LEARN MORE