The Simple Truth About China's Market
It's not just clumsy trading rules that have made the mainland's stocks so risky.
By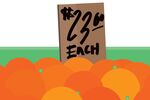 "This is insane," said Chen Gang, chief investment officer for Shanghai Heqi Tongyi Asset Management, on Jan. 7, the day stock trading in China lasted only 29 wild minutes before market circuit breakers shut it down. Unlike some would-be sellers that day, he says he unloaded all his firm's equity holdings by the time the exit door closed. The circuit breakers, put in place just a few days before, called for an all-day trading halt if shares dropped 7 percent.
Those rules have taken much of the blame for China's latest market chaos. The China Securities Regulatory Commission said they had a "magnet effect"—as shares fell, people may have rushed to get sell orders in while they still could, pulling prices down to the trigger point even faster. (Announcing last call to a bar full of drinkers tends not to encourage moderation, either.) The focus on poorly designed trading curbs may, however, distract from a less exotic source of risk: speculation.

The median stock on mainland exchanges still trades at about 57 times earnings—at least twice as expensive as any other major market. (Leading China stock indexes don't look nearly so pricey but are weighted to financial companies, which tend to carry lower valuations.) In spite of currency instability and concerns about slowing economic growth, investors are treating the typical Chinese company as if its potential is somewhere between that of Google and Facebook.
A boom in initial public offerings made parts of the stock market look more like a lottery. Shares of Beijing Baofeng Technology, a developer of online video players, soared 4,200 percent in 55 trading days after going public on the Shenzhen stock exchange in March. (The stock then dropped 31 percent before suspending trading in October.) With the market crowded with novice retail investors, other companies simply renamed themselves to look like tech stocks, recalling the 1960s "tronics" and 1990s dot-com booms in the U.S. "There are stocks that are basically junk, but they're trading at outrageous valuations because there's a lot of market manipulation," says Jian Shi Cortesi, a money manager at GAM Investment Management in Zurich. "The way down is always very volatile."
China's stock market didn't used to be so exciting. Under President Xi Jinping's administration, articles in state-run media encouraged people to invest, fostering a belief that the government would make sure everyone profited. The benchmark CSI 300 index climbed 150 percent in the 12 months before the market slide that began in June, and it's still up 53 percent from the start of that run. The nation has more than 90 million individual investors, compared with 87.8 million members of the Communist Party.
Now retail investors are having doubts. Hua Jie, a 56-year-old retiree in Sichuan province, says she hasn't been this downbeat on the nation's stock market since she began investing more than a decade ago. "I no longer want to play this game," says Hua, a former saleswoman at a consumer electronics store in Chengdu. "I've lost faith in the regulators."
Many institutional investors, too, have been quick to bail as markets turn south. Hedge funds often have agreements with investors requiring liquidation if their holdings drop below a certain value. That may have helped accelerate the early January rout.
China's securities commission suspended the circuit breakers after the Jan. 7 shutdown. Policymakers need to "gradually explore, gain experience, and make adjustment" to the system, commission spokesman Deng Ge said in a statement. Former U.S. Treasury Secretary Nicholas Brady, who's credited with implementing circuit breakers in the U.S., says the problem is that China didn't allow stocks to fall enough. In the U.S., trading is halted temporarily after declines in the Standard & Poor's 500-stock index of 7 percent and then again at 13 percent; trading is suspended for the day only if losses reach 20 percent. "The right thing to do is widen their band," says Brady.
So the circuit breaker part of the problem seems reassuringly fixable. Mohamed El-Erian, chief economic adviser at Allianz, called the turmoil in China's markets "self-inflicted wounds," arguing in a Bloomberg View editorial that "there are steps the Chinese government can take to ensure that the pain is temporary."
Eugene Fama, the Nobel prize-winning economist at the University of Chicago, says there's little evidence that rules like circuit breakers either prevent or cause volatility. "In panic selling, prices go down, and they bounce back up. I don't even know that you would want to get around that," he says.
Xi's administration is likely to keep trying. The state-controlled investment funds that the government directed to buy shares last summer—nicknamed the National Team—probably spent more than $200 billion on equities in three months, according to analysts at Goldman Sachs. Officials even bought stocks to project stability in the days before a planned 12,000-soldier parade in September to commemorate Japan's World War II surrender, according to people familiar with the matter.
Market interventions resumed in January, with buying focused on shares in companies with large weightings in benchmark indexes, the people say. Regulators also extended restrictions, which were just about to expire, on share sales by major stockholders. Even so, on Jan. 11, with the circuit breakers removed, stocks plunged an additional 5 percent. "They're trying to prop the market up above sustainable valuations. That's the fundamental problem," says Patrick Chovanec, New York-based chief strategist for Silvercrest Asset Management Group.
The unruly stock market seems to be giving the Xi administration second thoughts about its plans to loosen the reins throughout the economy. The government hasn't yielded control of the state-run companies that led China's boom or forced them to reduce their debt. "That system is going to have to change dramatically, and I don't know if the government is going to let it," Fama says.
—With Bloomberg News
The bottom line: Circuit breakers may have made China's market crash move faster, but fixing them won't put an end to the volatility.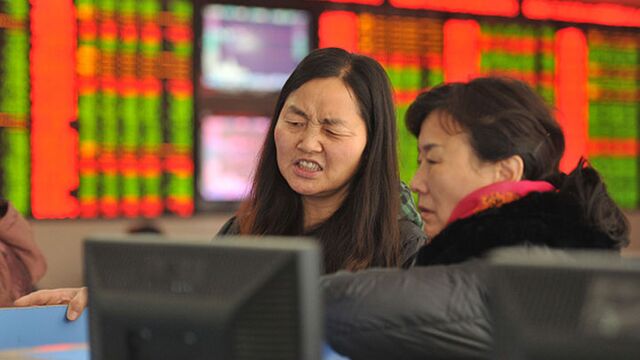 Before it's here, it's on the Bloomberg Terminal.
LEARN MORE