Herro Says Now Is a Time for True Investors to Profit From Panic
by
Sees opportunities in beaten-down shares, oil-related firms

Says Chinese equities aren't so cheap even after rout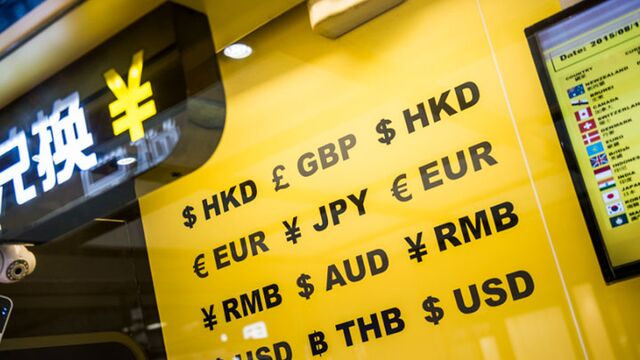 David Herro, who oversees $28.9 billion in stocks, is holding his nerve as equity markets reel from the worst start to a year on record.
In one way, it's been a good beginning to 2016, says the chief investment officer of Harris Associates and manager of the Oakmark International Fund. As more than $5.7 trillion was wiped from the value of global shares, Herro says he was busy looking to buy stocks whose worth he sees as unaffected by the rout. This is the time for the patient value investor, he says.
"Prices of equities have fallen where their intrinsic value has not," Herro, 55, said by phone from Zurich, where he was waiting to board a flight home to Chicago. "It provides you with an opportunity to take advantage of and exploit short-term traders, who for various non-fundamental reasons are moving equity prices around."
The Oakmark International Fund invests in mid to large-cap companies outside the U.S. It held 60 stocks at the end of December, with Credit Suisse Group AG and Honda Motor Co. as its biggest investments. Herro says beaten-down parts of the stock market, such as resource companies, industrial stocks and financial firms, are where he sees chances to buy or add to positions.
Glencore, Oil
Harris Associates is one of the largest holders of Glencore Plc, the embattled Swiss commodity firm whose shares slumped 70 percent in the past year. Herro, named Morningstar Inc.'s international stock fund manager of the decade in 2010, hinted that he's increasing his investment.
"Our view on the intrinsic value of Glencore hasn't changed that much in the last quarter or so, and so you can only imagine what we do on price weakness," he said.
Herro says he's starting to see opportunities in oil-related stocks, as crude is trading below its "natural price," which he sees as from $60 to $75 a barrel. West Texas Intermediate futures traded at $30.85 a barrel in New York as of 3:04 p.m. in Tokyo. The Oakmark International Fund currently has no oil-related holdings, he said.


One region where Harris won't be rushing to invest more is China, according to Herro. He says the drop in stocks there still doesn't make them cheap, and there are concerns about corporate governance. While Harris owns 3.4 percent of Baidu Inc. and Herro says he's happy with the investment, stocks from China made up just 1.3 percent of the International Fund's assets at the end of December, against 18.9 percent for Japan.
"Prices in the Chinese market today are just now where they were last spring," he said. "You've had a decline, but that doesn't necessarily mean there's value. It's hard for us to get excited about the Chinese market in general."
The rout in global shares shows little sign of stopping. The Standard & Poor's 500 Index tumbled 2.5 percent in New York on Wednesday, while Japan's Topix index fell by the same amount in Tokyo on Thursday. A measure of global equities lost 7.2 percent over the first eight days of the year, its worst start in data going back to 1988, while 24 developed markets tracked by Bloomberg have all posted declines.
"Even though it's ugly from a price perspective, and it looks like a very bad start to the year, if you're a value buyer and a true investor, it's actually a very good time," Herro said.
Before it's here, it's on the Bloomberg Terminal.
LEARN MORE