China Jitters, Oil, Wages: Why the Bank of England's Not Following the Fed
by and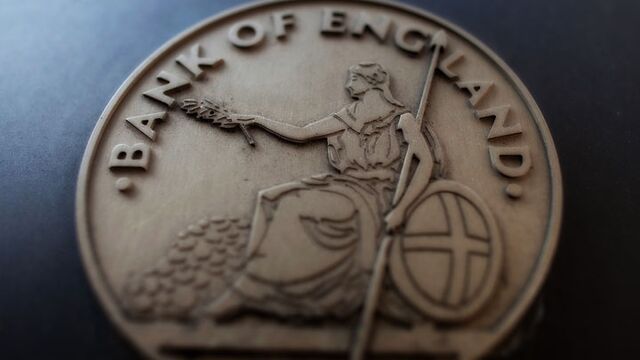 The Bank of England's key interest rate has been at a record low for almost seven years and that doesn't look set to change any time soon.
These charts show how the outlook has darkened since the Monetary Policy Committee's December meeting, thanks to a slump in oil, concerns about China and mounting risks from the U.K.'s European Union referendum. The panel, led by Governor Mark Carney, will announce its next decision at noon in London on Thursday, and is forecast to leave the rate at 0.5 percent.
First up is the international outlook.  

Global equities slid by the most in more than four years last week and crude tumbled to a 12-year low as the World Bank cut its growth forecasts and concerns mounted about the outlook in China. 

At home, a downward revision to past gross domestic product growth, a cooling in services and a slump in industrial production suggest the economy, while growing, may be losing a bit of momentum.

Inflation, at 0.1 percent in November, is well below the BOE's 2 percent target. With wage growth slowing and oil plunging, there's unlikely to be a pickup any time soon.

On the other side there's a drop in the pound. Sterling has declined against all but two of its 16 major peers since Dec. 10 and is at its lowest since 2010 against the dollar. Officials might have something to say about the depreciation and whether it alleviates some of the downside pressure on inflation. 

While Federal Reserve tightening kicked off last month, banks including Goldman Sachs and JP Morgan have pushed back their forecasts for a BOE hike to the fourth quarter. This chart shows investors are even more pessimistic, pricing in almost 16 months until the next hike -- the most since April.

"The predominant factor will be the nervousness over global growth," said Philip Shaw, chief economist at London-based Investec Securities.  "There's been a drop in sterling, but that's unlikely to offset completely the jitters over the downside risks."
Before it's here, it's on the Bloomberg Terminal.
LEARN MORE