Xi Calls for a China in 2016 Where `Nobody Dares to Be Corrupt'
By
Efforts to target economic fugitives to be stepped up

No relaxation of Xi's three-year compaign to stamp out graft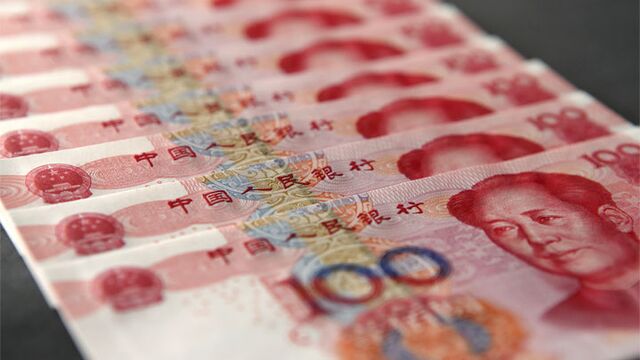 President Xi Jinping said his signature anti-corruption campaign will not be eased and he's determined to make China this year a place where "nobody dares to be corrupt."
The anti-graft effort in 2016 will expand efforts to hunt down so-called "economic fugitives" who have fled overseas, the official Xinhua News Agency said, citing Xi's speech at the beginning of a three-day meeting of the Central Commission for Discipline Inspection. After snaring about 100 high-ranking "tigers" and thousands of other mid-level officials, the campaign will also focus more on corruption at the local level in 2016, he said.
"The Communist Party central leadership's firm determination to fight corruption has not changed; the goal of preventing corruption from spreading has not changed," Xi was quoted as saying by Xinhua, adding the campaign should continue to "cover all sectors" in a "zero-tolerance" manner.
Xi warned soon after taking power in late 2012 that corruption threatened the legitimacy of the ruling Communist Party and pledged a relentless effort to stamp out graft at all level of Chinese society. The campaign has targeted government officials, state-owned enterprises and the military, and the fallout has affected everything from luxury good prices in Hong Kong to gambling revenue in Macau as wealthy Chinese cut back on conspicuous spending to avoid attracting suspicion.
Among the so-called tigers felled by the campaign were Zhou Yongkang, the former security chief who was sentenced to life in prison last June; Ling Jihua, former top aide of Xi's predecessor; and two former deputy commander-in-chief of the People's Liberation Army, Xu Caihou and Guo Boxiong.
Last year 26 "tigers," meaning officials at the vice-ministerial level or above, were put under investigation for alleged corruption, according to Xinhua.
The CCDI, the Communist Party's top disciplinary body, has said there are three phases in its fight against graft: the first stage is to ensure officials don't dare to be corrupt, then institutionalizing the drive and perfecting the legal framework so officials aren't able to be corrupt, and lastly, instilling ethics and morality so that officials won't want to be corrupt.
In the overseas hunt for corruption suspects, an initiative dubbed "Skynet" that was launched in April of last year, more than 1,000 economic fugitives residing in 68 countries have been brought back to China, Xinhua said. A new round of Skynet will be launched this year that will rely on increased judicial cooperation with other countries, according to the CCDI.
In an interview with Bloomberg News last year, Fu Kui, the then top official in charge of Skynet, said all the three phases of the corruption campaign are being carried out in parallel but the emphasis is the first one: scaring officials so much that they don't dare to be corrupt.
"You want officials to not dare, then to not be able to and then to not want to and right now we're still in this first phase of scaring everybody," said Fu.