Photographer: Xaume Olleros/Bloomberg
Top Asian Forecasters Say China Has Ammunition to Stabilize Yuan
by and
ANZ sees 0.4% yuan gain by June after 1.2% decline in January

Won, Taiwan dollar seen weakening more than Chinese currency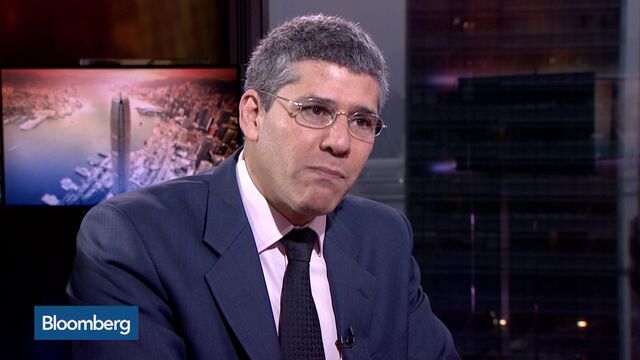 Asia's top forecasters say China has the resources to bring calm to the yuan after it roiled global markets with the worst start to a year since 1994.
The exchange rate to the dollar will climb 0.4 percent by end-June, according to Australia & New Zealand Banking Group Ltd., which had the most accurate estimates for emerging Asia in the last four quarters in Bloomberg's rankings. Second-placed Macquarie Bank Ltd. predicts it will weaken less than other regional currencies. While the yuan fell 1.5 percent in Shanghai in the first five days of this year, it's set to gain this week after the central bank held the daily fixing steady.
"That could be a sign the authorities want to calm things a bit," said Khoon Goh, a senior currency strategist at ANZ in Singapore. "We had expected them to take a gradual approach toward depreciation, but it looks like they're trying to front-load it."
Strategists at both Australian banks say China's world-beating $3.3 trillion in foreign reserves and its ability to restrict the yuan's moves will help stabilize the currency, as more freely traded exchange rates in Asia suffer greater losses from the slowdown in the world's second-biggest economy. Their optimism contrasts with bears including Rabobank International, which sees a 9.8 percent drop in the first six months as the U.S. dollar strengthens and money flees emerging markets.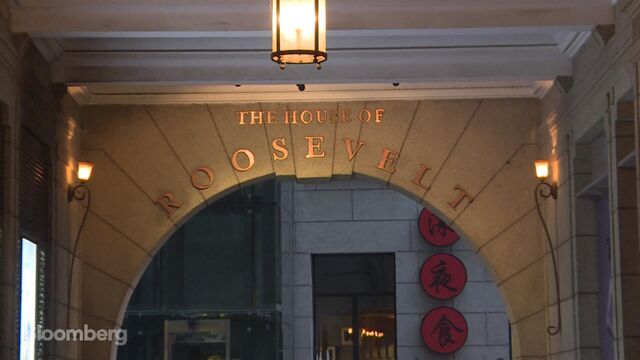 'A Lot of Ammunition'
"China's central bank has a lot of ammunition to stabilize the currency," said Nizam Idris, Macquarie's Singapore-based head of foreign-exchange and fixed-income strategy. "Other currencies are geared for larger weakness."
ANZ predicts the yuan will to climb to 6.55 a dollar by June 30 from 6.5760 on Wednesday, paring its first-half loss to 0.9 percent. Macquarie cut its forecast to 6.90 on Jan. 8 from 6.60, and is revising projections for other regional currencies, according to Nizam.
ANZ recommends investors sell the Taiwan dollar against the greenback using non-deliverable forwards, while Macquarie advises selling South Korea's won against the Japanese yen.
The won's 2.6 percent drop against the greenback this year makes it Asia's worst performer and follows a 7.2 percent decline in 2015. The Taiwan dollar's 1.7 percent depreciation is more than the yuan's 1.2 percent drop that was its biggest since a 33 percent devaluation in 1994. ANZ predicts the Korean currency will weaken 2.1 percent to 1,230 a dollar by end June and the Taiwan dollar 0.5 percent to 33.80.

The yuan is likely to decline less than currencies of China's neighbors that are more dependent on exports for growth, said Nizam from Macquarie. Overseas shipments account for 20 percent of China's gross domestic product compared with 70 in Taiwan and about 50 percent in South Korea.
China is transitioning to a more flexible exchange-rate regime after the yuan obtained reserve-currency status from the International Monetary Fund on Nov. 30, while stepping in to smooth volatility as an economic slowdown spurs capital outflows.
The People's Bank of China dealt yuan bears a double blow in Hong Kong's offshore market on Tuesday as intervention closed the discount to the onshore rate and pushed up interbank rates, making it expensive to borrow the currency for selling. Betting against the yuan will fail and calls for a large depreciation are "ridiculous" as policy makers are determined to ensure stability, Han Jun, deputy director of China's office of the central leading group for financial and economic affairs, said at a briefing in New York on Monday.
Bears Rebuffed
Investors misunderstood the PBOC's intentions in its recent moves on the reference rate, according to Ma Jun, chief economist at the PBOC's research bureau. The fixings are based on the previous day's closing price and changes versus a basket of currencies, he said in comments posted Monday on the central bank's website.
QuickTake The People's Currency
The lower fixings were aimed at narrowing the price gap between the onshore and offshore yuan, which breached IMF regulations stipulating no member country can operate multiple currency practices with spreads of more than 2 percent, Macquarie said in a Jan. 8 report. The gap reached a record 2.9 percent on Jan. 7. The Washington-based lender will discuss with authorities the factors behind it and possible remedies, a spokesperson said in an e-mail reply to questions on Saturday.
ABN Amro Bank NV, the top yuan forecaster over the past four quarters, said market sentiment toward the yuan has been excessively bearish and a massive depreciation isn't warranted as government stimulus will ensure the slowdown is gradual. The IMF predicts China's growth will ease to 6.3 percent in 2016 from an estimated 6.8 percent in 2015. That's still faster than its forecast for 4.5 percent expansion for developing nations.
The Dutch lender predicts the yuan will end the year at 6.70 a dollar. Non-deliverable yuan forwards for 12 months, which factor in rate differentials as well as depreciation expectations, are at 6.8655.
"Any sharp depreciation in the yuan will result in criticism from the U.S. that the Chinese are weakening their currency too much," said Roy Teo, senior currency strategist at ABN Amro in Singapore. "The ugly word is currency war, and that is not what the Chinese want."
Before it's here, it's on the Bloomberg Terminal.
LEARN MORE