Russia's $59 Billion Budget Cushion May Not Last the Year: Chart
by and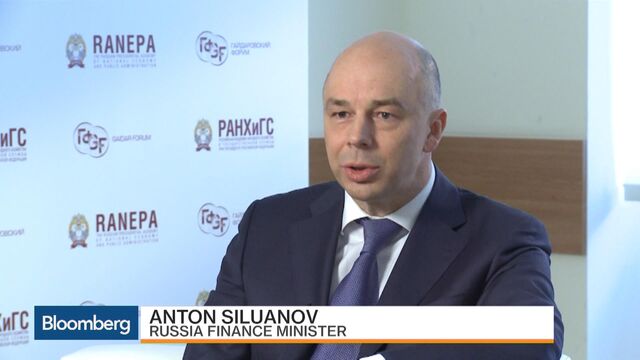 Russia's Reserve Fund, which it uses to plug gaps in the budget, has slumped 30 percent since the start of last year. Finance Minister Anton Siluanov warned Wednesday that the buffer may be depleted entirely in 2016 if the government doesn't enact bold spending cuts.

The fund, which was built from windfall oil revenue, stood at $59.35 billion at the end of November. That compares with a five-year high of $91.72 billion in August 2014. Russia's budget is based on an average oil price of $50 per barrel, while Brent is trading near the lowest level in 12 years, slightly above $31. December fund figures are due to be released on Wednesday.
Before it's here, it's on the Bloomberg Terminal.
LEARN MORE