Missing Malaysia Air Jet Search to Be Limited Without New Clues
by
Scan of current area to be completed in middle of this year

Teams need `credible new information' to expand search zone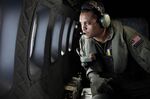 The multinational team hunting for Malaysia Airlines Flight 370 won't expand the search zone in the southern Indian Ocean without new clues about the wreck's exact location.
More than 80,000 square kilometers (31,000 square miles) of seabed have been scoured, the Australian Transport Safety Bureau said Wednesday in its weekly update. The search of the full 120,000 square-kilometer area will be completed in the middle of the year, the bureau said.
The governments of Australia, Malaysia and China need "credible new information that leads to the identification of a specific location of the aircraft" before the search area can be expanded further, the bureau said in the statement.
Flight 370 was en route to Beijing from Kuala Lumpur in March 2014 when it disappeared with 239 people on board. Investigators concluded that someone on board intentionally disabled the aircraft's tracking devices, and the jet turned south before plunging into the sea off Australia's western coast.
The only solid evidence so far from the missing Boeing Co. 777 is a wing component that washed up in July on Reunion Island, some 3,800 kilometers (2,360 miles) from the search zone.
In December, new analysis of the flight path and satellite communications narrowed down the most likely wreck site, and ships have been focused since then on the southern end of the search zone.
Though the effort hasn't yet turned up any trace of MH370, one of the search vessels found a shipwreck last month that probably dates back to the early 1800s, the bureau said in its update.
Before it's here, it's on the Bloomberg Terminal.
LEARN MORE