In Eight National Addresses, the Story of a Historic Presidency
Analysis of the language in Barack Obama's addresses to Congress traces the arc of his two-term tenure, in his own words.
By and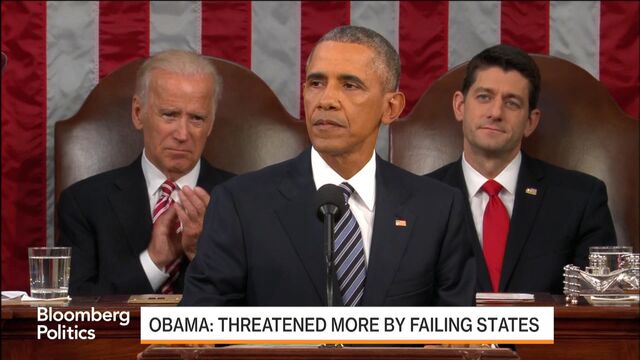 Seven years ago, newly elected President Barack Obama addressed lawmakers in the shadow of a devastating economic crisis but buoyed by the promise of change he'd campaigned on. On Tuesday night, Obama returned to the same podium for his final State of the Union address, with an economy in much better shape but other worries clouding the horizon. He reprised that same "change" theme as his presidential swan song.