AB InBev Raises $46 Billion in Bond Market to Purchase SABMiller
by and
Offering attracts investor orders in excess of $100 billion

Brewer shaves about $100 million in annual interest costs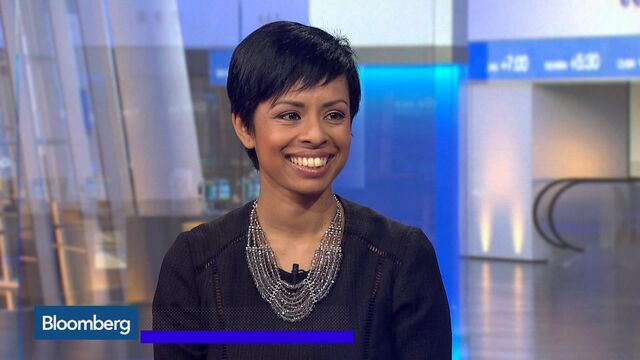 Anheuser-Busch InBev NV sold $46 billion of bonds in what may become the largest corporate offering in history, signaling that investors' need for yield trumps caution amid turmoil in financial markets.
The world's biggest brewer issued the notes to finance its takeover of SABMiller Plc. The company received a record $110 billion in investor orders, allowing it to reduce yields enough to shave about $100 million in potential annual interest costs, according to data compiled by Bloomberg and a person with knowledge of the transaction. With the company still potentially raising debt in other currencies, the deal may surpass the $49 billion Verizon Communications Inc. raised two years ago in the biggest company bond offering on record.

"There was tremendous interest for the bonds and spreads have tightened, all indications of strong demand in the debt on a day when credit wasn't very strong," said Donald Ellenberger, who oversees about $10 billion as head of multi-sector strategies at Federated Investors in Pittsburgh. "It's a high-quality consumer company, and there is a lot of interest there."
AB InBev's debt sale marks what is poised to be the busiest day ever for corporate-bond issuance in the U.S., with about $54.5 billion of debt expected to be sold in a single session, even as credit markets grapple with a slowdown in China, a commodities slump and an interest rate boost by the Federal Reserve. The concern has pushed corporate borrowing costs and the cost to protect against defaults by North American investment-grade companies to three-year highs.
'Headline Risks'
"It's always hard for a market to digest this kind of deal, particularly when you have macro factors affecting investors' decisions," said Jody Lurie, a corporate credit analyst at Janney Montgomery Scott LLC. "This is an interesting deal to test the market after the Fed hike and after all the headline risks have come out."
Officials at AB InBev declined to comment on the bond sale when contacted by e-mail.
The longest-dated piece of the deal was $11 billion of 4.9 percent bonds maturing in 30 years that sold at 205 basis points above benchmark securities. While that's down from an initial offer of 225 basis points, it's still a 48 basis-point premium compared to the yield on bonds of similar maturity and rating, according to Bank of America Merrill Lynch Indexes.
Concessions
"A deal this big usually has to come with a concession," said Jack Flaherty, a money manager in New York at GAM Holdings AG, which oversees $127 billion. "We are buying."
AB InBev agreed to buy SABMiller in October for about $110 billion. Combined they would produce almost one in three beers worldwide. The takeover would give AB InBev brands such as Peroni and Grolsch and control of about half of the industry's profit.
The company had linedup $75 billion of loans to help fund the takeover.
"Even though spreads are wide in the corporate-bond market, in the longer-term context of the absolute interest rate" company borrowing costs are low, said Joe Mayo, the head of credit research at Conning, a global insurance investment manager with about $92 billion under management.
AB InBev's debt sale may be the first in a series of mega-deals slated to fund some $630 billion of takeovers this year. Companies will probably sell $280 billion of investment-grade corporate debt in 2016 to fund acquisitions globally, up from a record $258 billion last year, according to an estimate from Barclays Plc that excludes financial companies.
"There is a lot of demand," said Rebecca Cummins, a Santa Fe, New Mexico-based money manager at Thornburg Investment Management Inc., which oversees $65 billion. "Given that there is a large pipeline of M&A deals still to come, that this seems to be going well may be a positive sign."
Before it's here, it's on the Bloomberg Terminal.
LEARN MORE