Twitter's Periscope Working on Product to Monitor Harassment
by and
'One of the things we are focusing on,' Beykpour says

Periscope CEO says new release aimed at preventing offenses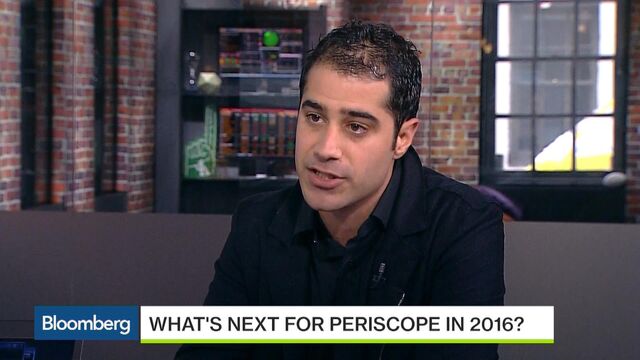 Twitter Inc.'s Periscope is working on a tool to help automatically monitor accounts for harassment or offensive actions within livestreamed video clips shared by users.
An algorithm for spotting harassment, in combination with user reports, will help the operators of the mobile application handle the issue with more transparency, according to Kayvon Beykpour, Periscope's chief executive officer. Twitter drew ire earlier this week when it removed a "verified" check-mark from a user with offensive tweets, instead of banning him altogether or being clear about what it meant. Periscope, an app for sharing live video from mobile phones, was bought by Twitter last year.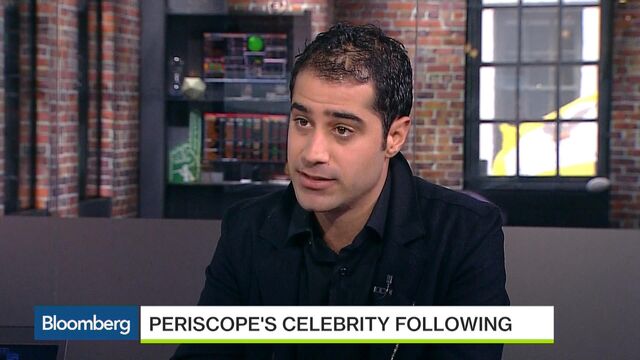 "You will see a series of improvements from us that help address the problem," Beykpour said on Bloomberg Television with Emily Chang. There will be a variety of consequences, including banning from commenting, "depending on how severe the crime is," he said.
Jack Dorsey, who pushed for Twitter to buy Periscope before he became CEO last year, is betting that closer Twitter-Periscope integration will help jumpstart Twitter's stagnating user growth. Periscope is planning to add the ability to save video in an upcoming release.
Periscope, which lets people comment on live video streams from its users, needs to build technology to help it quickly resolve issues that come up, Beykpour said, although he added that no technology will be foolproof. The live videos now can be seen within Twitter's feed, giving them a higher profile, with more pressure to monitor the content.
Before it's here, it's on the Bloomberg Terminal.
LEARN MORE