Photographer: Sam Kang Li/Bloomberg
Singapore Home-Price Drop in 2016 Might Prompt Reversal of Curbs
by
Jones Lang LaSalle forecast a drop of as much as 8% in prices

Residential values have already dropped 8% since 2013
A further slide in residential home prices in 2016 may finally persuade the Singapore government to take its foot off the brakes in Asia's worst-performing property market.
Property brokers including Knight Frank LLP and Jones Lang LaSalle Inc. said the government may be swayed to lift some of the curbs that have depressed local home sales and damped values. Home prices could drop as much as 8 percent this year, extending a similar decline since their peak in 2013, if an economic slowdown in the island-state becomes severe, according to Ong Teck Hui, National Director of Research & Consultancy at Jones Lang LaSalle in Singapore.
"All the noises from the government are that cooling measures are here to stay," Nicholas Holt, Singapore-based Asia-Pacific research director at Knight Frank, said. "I'm sure that behind closed doors they are talking about possible tweaking of some of the cooling measures," he said, especially given slowing macroeconomic growth, falling home prices and rising mortgage rates. Knight Frank estimates residential values may decline between 3 percent and 6 percent this year.
Singapore has been successful in cooling its property market -- maybe too successful -- with a slew of measures to tame record prices introduced since 2009. Home values dropped for a ninth quarter in the last three months of 2015, posting the longest losing streak in 17 years, and last year's sales are set to be the lowest in seven years.

The measures -- which include a cap on debt repayment costs at 60 percent of a borrower's monthly income and higher stamp duties on home purchases and sales -- have drawn the ire of the city-state's largest developers. City Developments Ltd., Singapore's second-largest builder, in November called on the government to review property curbs "as soon as possible" as demand for apartments weakens.
Prices slid 3.7 percent last year, almost matching the 4 percent drop in 2014, which was the first year-over-year decline since 2008. Prices rose to a record in 2013, prompting the government to add additional residential property curbs as low interest rates and demand from foreign buyers raised concerns that the market was overheating.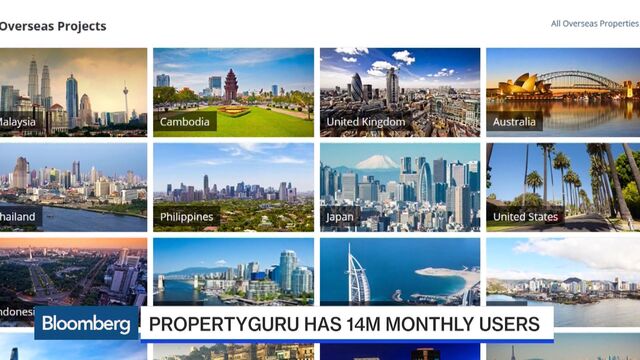 Any adjustments to the measures are likely to be gradual to avoid the market overheating again, Jones Lang LaSalle's Ong said. The loan-to-value ratios, sellers' stamp duties and additional buyers' stamp duties could be tweaked gradually for a progressive easing, he said. Holt at Knight Frank said the government may slowly scale back the additional buyers stamp duty, starting with locals and permanent residents.
"The government has maintained that it is not yet time to ease the cooling measures and our sense is that it is more likely to be later rather than earlier in 2016," Ong said.
A slowdown in China would hurt Singapore the most in Southeast Asia, according to Australia & New Zealand Banking Group Ltd. A drop of 1 percentage point in China's economic growth would subtract 1.4 percentage points from Singapore's. China is the nation's largest export destination, taking almost 15 percent of shipments from the island-state.
Even after the slide in prices, Singapore remains Asia's second-most expensive luxury residential property market, only cheaper than Hong Kong. Hong Kong is expected to overtake its Southeast Asia neighbor as the weakest-performing luxury residential market this year, according to a report by Knight Frank of 10 global cities released earlier this month. CLSA Ltd., in a report sent on Tuesday, said home price drops in Hong Kong might prompt an easing of curbs by policymakers.
"There is an increasing store of wealth waiting on the sidelines," Alan Cheong, senior director of research & consultancy at Savills Singapore, said. "People who were previously priced out of the market can afford to buy now." Cheong expects the home resale market to pick up and possibly overtake new sales by developers this year.
Before it's here, it's on the Bloomberg Terminal.
LEARN MORE