Kuroda's Former Deputy Ito Says Japan Can Endure Stronger Yen
by , , and
Ito says yen isn't a big problem unless it heads to 110

Level at 120-125 per dollar would be a comfortable range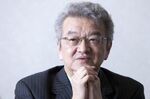 While Japan has breathing space before the yen's gains become a serious problem for the economy, policy makers are unlikely to stand by should it climb too fast or if key inflation measures slump, according to Takatoshi Ito, a former colleague of central bank chief Haruhiko Kuroda.
The yen trading at around 120 to 125 per dollar would be "a comfortable range" for Japan, Ito, a professor at Columbia University who was a deputy to Kuroda at the Ministry of Finance in 1999 and 2000, said in a Jan. 9 interview in Tokyo. "Unless the yen goes to 115 from 117, and heads on to 110, it isn't that serious."
The yen has surged more than 3 percent versus the dollar in the past month to around 117 late Tuesday in Tokyo as turmoil in China's financial markets prompts investors to seek safe havens. The shift is chipping away at one of the key achievements of Abenomics: a weakening of the yen that has made exporters more competitive and supported efforts to spur inflation.
The BOJ governor "may do something" if further strengthening hurts capital spending plans and pushes down inflation expectations, Ito said. The chances of additional monetary easing by the central bank "will creep up" if price gauges excluding energy and food go lower, he said.

The yen traded at 117.87 at 9:44 a.m. in Tokyo on Wednesday. Meanwhile, Japanese stocks rose after falling for the past six days.
Company profits have stayed high and corporations in Japan still have plenty of savings, Ito said.
While the demand for safe havens may ease if global markets stabilize, any return to a weaker yen may be limited to "around 120," he predicted.
The yen's nominal effective exchange rate, or relative value measured to major peers, rose to 96.94 on Jan. 12, a level seen before the BOJ expanded stimulus in October 2014.
Ito also said there is a possibility that Japan's government will postpone a planned sales-tax increase if a reduced tax rate system isn't prepared. Abe's Liberal Democratic Party in December agreed with its junior coalition partner to exclude most food and drink from an increase in the sales tax from 8 percent to 10 percent in April 2017.
"It's no wonder that the government may postpone the sales-tax increase by one year" because of a delay in preparations for a reduced tax rate system, Ito said. "There's a possibility of postponement for technical reasons, not for reasons like ups and downs in the macro economy or business cycle."
Before it's here, it's on the Bloomberg Terminal.
LEARN MORE