Autos
If You See One Car in Detroit, Make It the 2017 Ford GT
Meet the $400,000 American-made supercar that can easily compete with the best European exotics.
By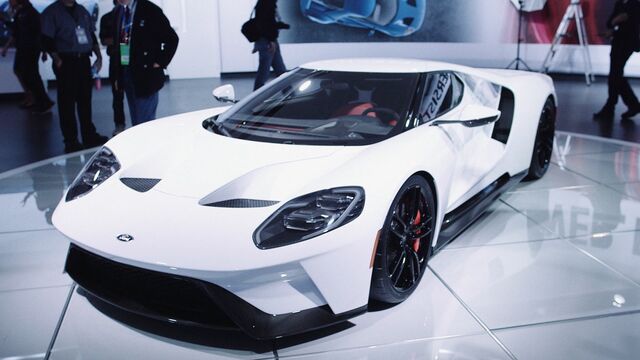 If you see one car at this year's Detroit Auto Show, make it the 2017 Ford GT.
This is the supercar Ford hasn't made since its initial 2005 version. It's the one that can and will compete directly with the best European exotics, both on the track later this year and on the road next year. It's important because such halo cars are essential in creating an exciting, inspiring brand. They help develop and test new designs and technology. More important, they help people dream: Dreams sell expensive cars. 
Do you like the McLaren 650S? The Lamborghini Huracan? The Ferrari LaFerrari? Then you're going to love the Ford GT. After one look at the front grill angled up at each end in a smart smirk, the tri-split rear spoiler, the quad tail pipes, and the ribs that run along the back arch of the roof, ponying up $400,000 when these cars go on sale next year will seem right on the mark. And unlike any of the show ponies we've seen since the GT's debut last year, Ford is showing the GT at Detroit in a brilliant beautiful white paint, rather than the customary racing blue. 
The surprising thing about the GT is that it has "only" a V6 engine. This engine, however, is a 3.5-liter V6 that gets 650 horsepower and was created directly from Ford's previous Daytona-winning sports racer. It is also set on a laser-quick rear-wheel-drive and double-clutch transmission; with that kind of power and tuning, you're not going to miss anything from behind the wheel.

Meanwhile, the front and rear and most of the suspension are constructed mostly of aluminum. Inside, it's narrow: The driver and passenger sit shoulder-to-shoulder in seats that sit super-low and close. (There's no back seat—don't even ask!)
The initial attraction, especially with that white paint, is how stunning this GT looks from the outside. This is what it takes to revitalize a company. Ford has every right to be very, very proud. Production starts later this year. Fewer than 1,000 will be made.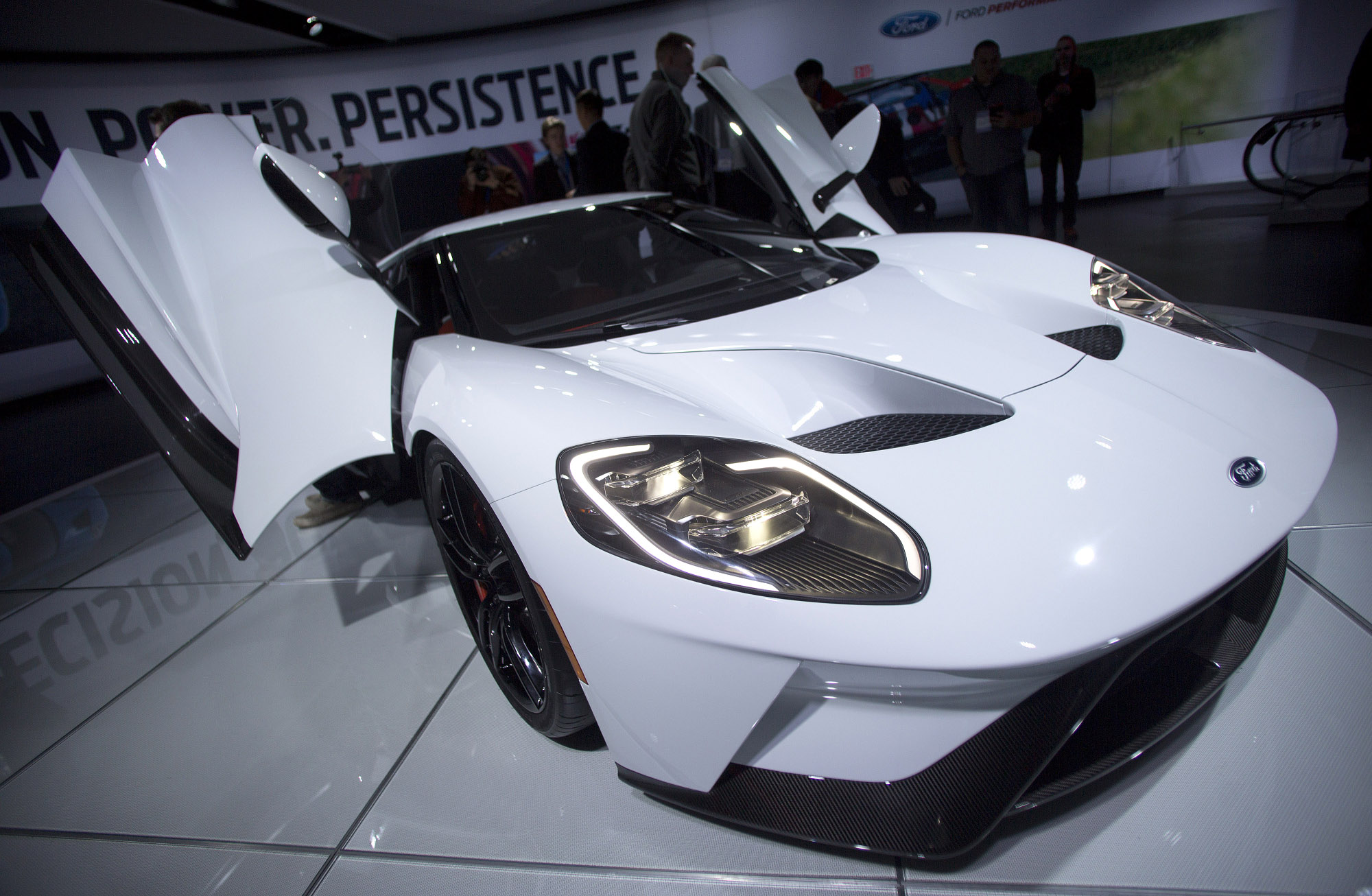 Before it's here, it's on the Bloomberg Terminal.
LEARN MORE