Odd Lots: The Boring Banana That's in Every Supermarket and Could Soon Be Extinct
by and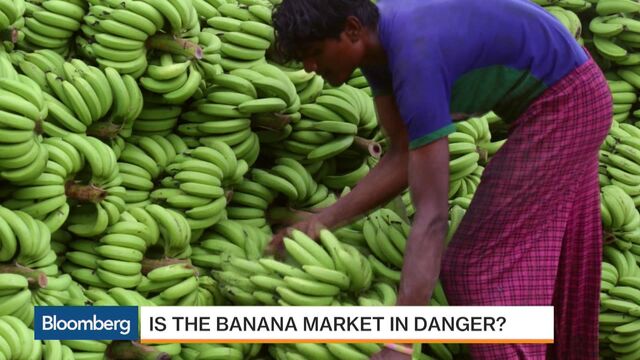 Every week, hosts Tracy Alloway and Joe Weisenthal take you on a not-so-random walk through hot topics in markets, finance, and economics.

This week we're taking on one of the most fragile commodities markets around. No, it's not oil (though we do get to that later in the program). It's the market for bananas. Dangerously reliant on a single, boring breed of the tropical fruit, banana growers now face a rampant disease that threatens one of the world's biggest food supplies.
We talk to Dan Koeppel, author of Banana: The Fate of the Fruit That Changed the World, about the development of a monoculture-based banana market and the pitfalls of having a single breed monopolizing the local supermarket.
Speaking of monopolies, we then take a swift detour from the banana republics of yesteryear to visit the oil-drenched Middle East of today, where Saudi Arabia is considering an initial public offering of its massive state-owned oil company. The potential listing of Saudi Aramco, often called the central bank of oil, is like "if the Fed[eral Reserve] was to IPO itself," says our guest Javier Blas, chief energy correspondent at Bloomberg News.
Subscribe to the Bloomberg Odd Lots podcast (Pocket Casts) 
Subscribe to the Bloomberg Odd Lots podcast (iTunes)
Before it's here, it's on the Bloomberg Terminal.
LEARN MORE