Nordea Says Losses From Negative Rates Won't Trigger About-Face
by
Almost a year after rates dropped below zero in its home market, Scandinavia's biggest bank is telling retail clients that it's as committed as ever to absorbing that cost rather than passing it on.
Nordea Bank says it will shield savers from negative rates as fresh data show Swedes are shifting away from equities and into deposits, adding to bank costs. After dipping in March, deposits at Sweden's banks have risen every month, touching a record in November.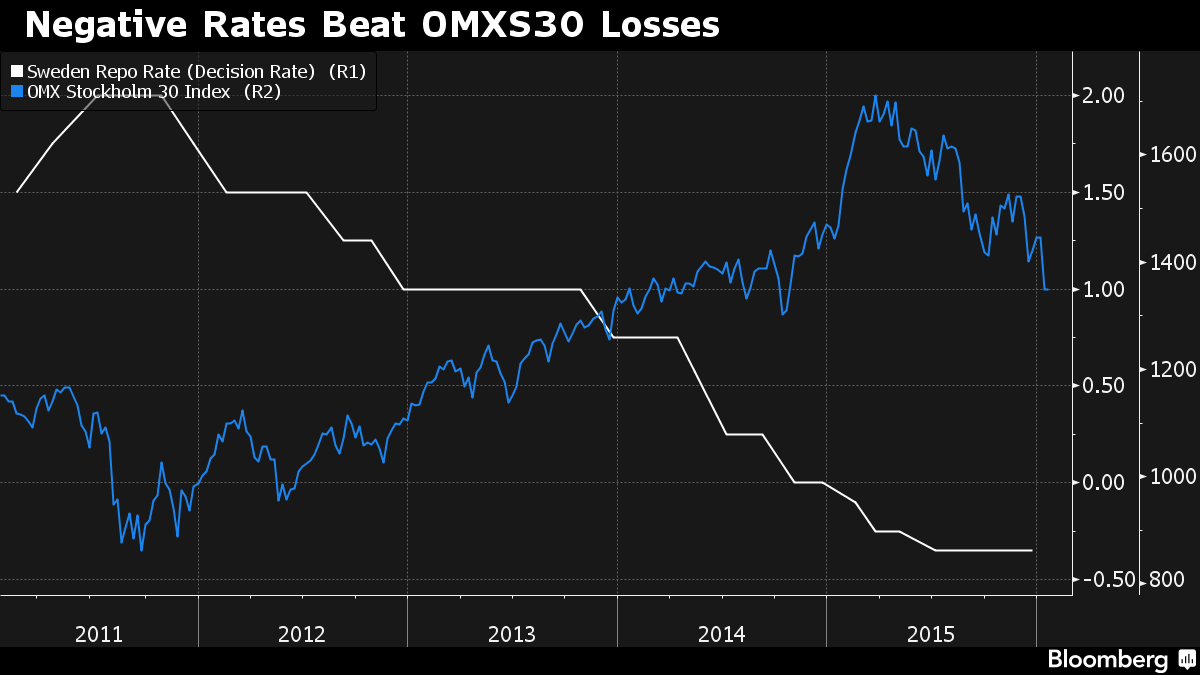 Over the past year, Nordea's net interest margin has dropped 11 basis points to 98 basis points as the difference between what it charges customers to borrow and what it pays on savings accounts shrinks.
"Amid the current low-rate environment and turbulence on the stock exchanges, some people may prefer the safety of having their money in a bank account over placements that involve taking risk," Nordea spokeswoman Janina Pfalzer said in an e-mail. "We haven't got any plans to change our stance regarding charging for deposits."
Before it's here, it's on the Bloomberg Terminal.
LEARN MORE