After CEO Nabs Record Bonus, Sempra's Gas Leak Raises Questions
by and
Sempra's announcement comes as governor declares emergency

Stock price is biggest factor in deciding Reed's compensation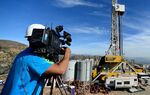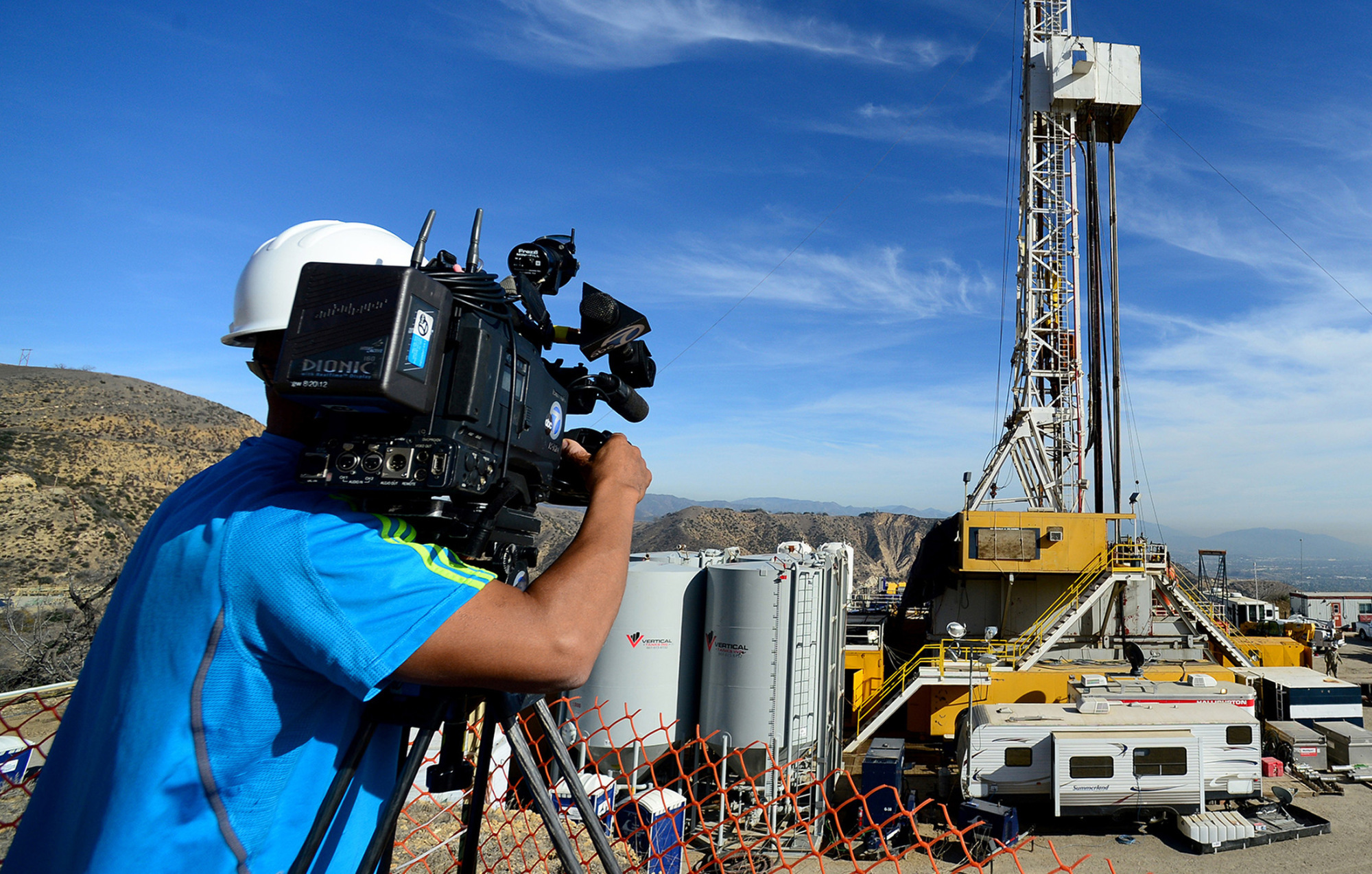 On Jan. 4, Debra Reed received the biggest stock payout she's gotten since Sempra Energy promoted her to chief executive officer in June 2011. Two days later, California Governor Jerry Brown declared a state of emergency due to a natural gas leak from a Sempra storage site near Los Angeles.
Reed's stock award, worth $13.1 million as of Jan. 4, was based on Sempra's financial performance over the past four years. Its value has dropped 5.5 percent as of Monday morning as the unfolding crisis and potential costs of lawsuits dented the company's share price. Some corporate governance experts say protecting the environment should figure more in calculating Reed's compensation. In recent years, less than 1 percent of Reed's pay has hinged on pipeline safety at subsidiaries including Southern California Gas Co., which operates the leaking well, filings show.

"I would love to see in any compensation plan a provision to override the plan in the event of a black swan," said Julie Gorte, senior vice president for sustainable investing at Pax World Management in Portsmouth, New Hampshire, referring to an important, unanticipated event. "It could be: 'If there's a significant catastrophe resulting in a value loss of more than X, then we retain the right to adjust the parameters of performance.' "
Sempra's executive compensation, especially at the CEO level, is directly dependent on market value, Doug Kline, a company spokesman, said in an e-mail. "Public and employee safety, customer satisfaction, environmental responsibility, reliability and operational integrity and financial performance are all core values at Sempra Energy," he said.
In 2014, the most Reed could have been paid based on Southern California Gas's pipeline safety and distribution system integrity was about $35,000 -- a fraction of her $16.9 million reported total compensation that year, according to a proxy filing. She was the second-highest-paid CEO among utility companies in the Standard & Poor's 500 Index that year, according to data compiled by Bloomberg. About half her compensation came from an increase in the value of her pension, in part triggered by updated mortality tables from the Society of Actuaries.
Environmental Factors
"The higher the percentage that environmental and social factors figure in CEO pay, the more of an impact it will have on CEOs and the way they run a company," said Jonas Kron, director of shareholder advocacy at Trillium Asset Management in Boston.
Each day since Oct. 23, enough methane gas to fill New York's Empire State Building has leaked into the atmosphere from a broken underground well near the northwestern Los Angeles neighborhood of Porter Ranch. Southern California Gas, the largest U.S. natural-gas distributor, is drilling a relief well it said will stop the gas from escaping, a process that could take two months. Reed hasn't commented publicly on the leak.
While the leak is big -- so far, equivalent to 200,000 cars driving for a year -- it's difficult to determine the relative magnitude. The company and regulators have been hard-pressed to identify previous leaks of similar size, and there's inconsistent national reporting of such events, according to Bloomberg Intelligence analyst Stacy Nemeroff.
Sempra helped about 2,500 families relocate from the affluent area around the leak and received similar requests from an additional 1,460, according to a Jan. 6 filing. Through Dec. 31, it had spent about $50 million addressing issues concerning the leak, the filing said.
Through its subsidiaries, San Diego-based Sempra serves more than 32 million customers in North and South America, the bulk of them in California, according to its website.
Stock Awards
When they exist at all, safety and environmental targets typically determine only a fraction of executive pay packages. About 85 percent of Reed's annual bonus is tied to Sempra's earnings. Her annual stock awards, which make up about two-thirds of her total compensation, excluding changes in the value of her pension, are tied to the company's earnings-per-share growth and its stock price compared with the S&P 500.
In the past four full calendar years, Sempra's shares rose 93 percent, compared with a 77 percent increase in the index. Utility companies in the index rose an average of 41 percent over the same period.
Under its clawback policy, Sempra's board has the right to recover incentive awards made to Reed if fraudulent behavior or intentional misconduct is found to have materially affected operations or financial results. 
With the leak continuing, the company faces an uphill battle to repair its environmental reputation, said Timothy O'Connor, director of the Environmental Defense Fund's oil and gas program in California.
"This being such a large industrial accident, it is going to be a stain," O'Connor said about Sempra's environmental performance. "It will be hard to come back."
Before it's here, it's on the Bloomberg Terminal.
LEARN MORE