London Hedge Fund Omni Sees 15% Yuan Drop, and More in a Crisis
by and
Omni says yuan could slump 34% in case of a credit crisis

Strategist says China can't `fight economic fundamentals'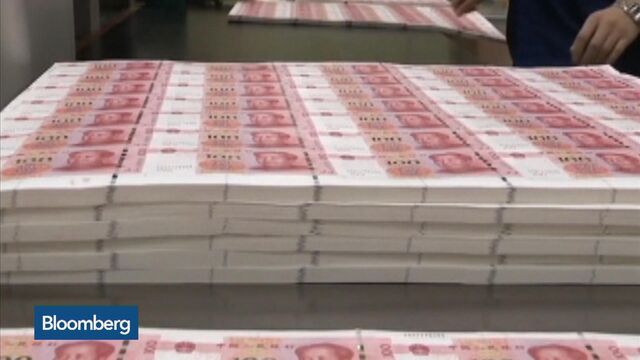 Omni Partners, the $965 million London hedge fund whose wagers against China helped it beat the industry last year, said the yuan may fall 15 percent in 2016, and even more if the nation has a credit crisis.
The currency, which tumbled to a five-year low last week, would have to drop to 7 or 7.5 a dollar to meaningfully reverse its appreciation and be commensurate with the depreciation of other slowing emerging markets, Chris Morrison, head of strategy of Omni's macro fund, said in a telephone interview. The yuan slumped 1.4 percent last week to around 6.59 in Shanghai.
"While Chinese authorities have been intervening heavily in the dollar-yuan market, they cannot ultimately fight economic fundamentals," Morrison said, adding that even the 7-7.5 forecast would be too conservative if China were to have a credit crisis. "You'll be talking about the kind of moves that Brazil and Turkey have seen, more like 50 percent, and that's how you can create serious numbers like 8, 9 and 10 against the dollar."
The yuan's biggest weekly loss since an Aug. 11 devaluation prompted banks including Goldman Sachs Group Inc. and ABN Amro Bank NV, which Bloomberg data show had the most-accurate forecasts for the yuan over the past year, to cut their estimates for the currency. The options market is also signaling that the yuan's slide has plenty of room to run, with the contracts indicating there's a 33 percent chance that the yuan will weaken beyond 7 a dollar, data compiled by Bloomberg show.

The declining currency, a debt pile estimated at 280 percent of gross domestic product and a volatile equity market are complicating Premier Li Keqiang's efforts to boost an economy estimated to grow at the slowest pace in 25 years. While intervention stabilized the yuan for almost four months following an Aug. 11 devaluation, the action led to the first-ever annual decline in the foreign-exchange reserves as capital outflows increased. Policy makers also propped up shares in the midst of a $5 trillion rout last summer, including ordering stock purchases by state funds.
While a weaker yuan would support China's flagging export sector, it also boosts risks for the nation's foreign-currency borrowers and heightens speculation that the slowdown in Asia's biggest economy is deeper than official data suggest.
The currency traded in Shanghai rose 0.17 percent to 6.5823 a dollar today as of 10:39 a.m. on Monday after the central bank kept the currency's reference rate stable for a second consecutive day. The offshore yuan traded in Shanghai advanced 0.13 percent to 6.6745.
The difference between the Hong Kong rate and that traded in Shanghai widened to a record 2.9 percent last week, prompting the International Monetary Fund to say that it will discuss the widening spread with the authorities.
Estimates Cut
Goldman last week cut its 12-month forecast for the yuan to 7 a dollar from an earlier call of 6.60 and ABN Amro revised its estimate to 6.70 from 6.55. Macquarie Bank Ltd. slashed its one-month prediction to 6.7 from 6.43, while Standard Chartered Plc reduced its estimate to 6.62 for mid-2016 and to 6.56 for year-end.
The central bank in China last week ended an eight-day run of reductions to the yuan's reference rate that sent shockwaves through financial markets. The yuan's weakness is threatening to spark a cycle of competitive devaluations, Mexico's finance minister said after his nation's central bank spent $400 million supporting its currency on Jan. 7.
"This is the difficulty everyone is having with China, which is that China is used to moves of 10 basis points a day, so when it moves 2 percent it feels like a really big deal," Morrison said. "But what we know is that a 2 percent move is just not that big, so that's why it's got potential to do much more in the long run," he said, referring to the next 12 months.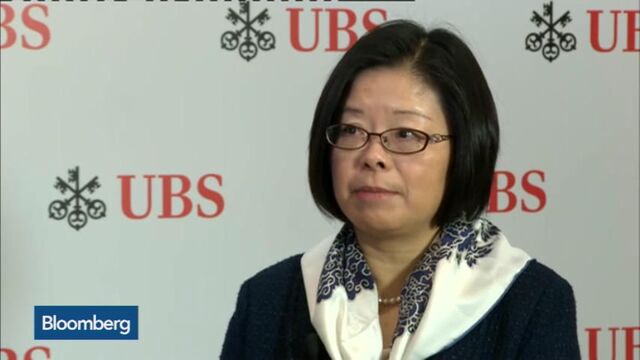 PBOC Policy
The People's Bank of China said late on Friday that it will maintain prudent monetary policy in 2016, and that it will create an appropriate environment. It added that it will keep the yuan's exchange rates "basically stable" at a reasonable and equilibrium level.
Omni was started in 2004 by Steve Clark, a former co-head of global stock proprietary trading at Nomura Holdings Inc. The hedge fund has wagered on a slowdown of the Chinese economy since the start of 2014, when it was a "universal view" that the yuan would continue to rise against the dollar, Morrison said.
Omni's $385 million macro fund gained an estimated 8.4 percent last year, the firm said. Macro funds, those that bet on economic trends by trading everything from currencies to commodities, returned 0.7 percent, while the broader hedge fund industry gained 0.8 percent, according to data compiled by Bloomberg.
Before it's here, it's on the Bloomberg Terminal.
LEARN MORE