Obama Seeks Silicon Valley Help in Fight Against Terrorism
By and
Announcement made as officials meet with tech companies

Terrorists' use of social media, encryption under discussion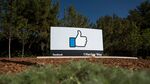 The Obama administration on Friday asked some of the nation's biggest technology companies for help in the fight against terrorism as it announced steps to thwart the recruitment and radicalization of extremists.
Top administration officials met in San Jose, California, with representatives of Twitter Inc., Apple Inc., Facebook Inc., and other Silicon Valley companies. In a seven-page memo sent in advance, the companies were asked for ideas on how extremist content online can be identified and removed, as well as help creating alternative messages, according to excerpts of the document obtained and described to Bloomberg News.
"We are interested in exploring all options with you for how to deal with the growing threat of terrorists and other malicious actors using technology," the memo said. "Are there high-level principles we could agree on for working through these problems together? And are there technologies that could make it harder for terrorists to use the Internet to mobilize, facilitate, and operationalize?"
Those attending the meeting included Denis McDonough, Obama's chief of staff, Attorney General Loretta Lynch, FBI Director James Comey, Director of National Intelligence James Clapper, National Security Agency Director Michael Rogers, and White House Chief Technology Officer Megan Smith.
The gathering took place as Obama announced a new counterterrorism task force to thwart extremists and their use of social media after recent deadly attacks in Paris and San Bernardino, California. 
The task force will organize federal efforts into several areas, including research and analysis, technical assistance, communications, and programs to help prevent radicalization, according to the Homeland Security Department.
"This meeting is the latest in the administration's continuing dialogue with
technology providers and others to ensure we are bringing our best private and
public sector thinking to combating terrorism," the White House said in a
statement.
Facebook explained its policies and how they're enforced, said Jodi Seth, a company spokeswoman.
"This meeting confirmed that we are united in our goal to keep terrorists and terror-promoting material off the Internet," she said. "Facebook does not tolerate terrorists or terror propaganda and we work aggressively to remove it as soon as we become aware of it."
Alternative Content
The administration's memo acknowledged the effectiveness of the terrorists' propaganda and asked for help from the tech companies because, it said, "there is a shortage of compelling credible alternative content."
"Beyond the tech sector, we have heard from other private sector actors, including advertising executives, who are interested in helping develop and amplify compelling counter-ISIL content," the memo said, using an acronym to refer to the extremist group Islamic State. "We hope there are opportunities to bring together the best in tech, media, and marketing to work with credible non-government voices to address this shared challenge."
White House press secretary Josh Earnest said before the meeting that the session was aimed at fostering cooperation between government and industry that Obama alluded to in an address in December. Earnest compared the effort to attempts to combat child pornography.
"The goal here is to find additional ways to work together to make it even harder for terrorists or criminals to find refuge in cyberspace," Earnest said.
Robust Discussion


Earnest said the meeting would include "robust" discussion of ways to disrupt communications from extremist groups, provide metrics to measure success, and "publish and amplify" messages to counter extremist propaganda.
He said the participants also would talk about solutions to such groups using encryption to shield communications. The issue has been a point of contention: Companies say giving the U.S. government a "key" to access encrypted communications would open the way for hackers and countries such as China to obtain private messages.
Justice Department and Federal Bureau of Investigation officials have been meeting with the companies for months to discuss concerns about how extremists are using social media platforms. Officials have expressed particular concern that terrorists and criminals are using sophisticated methods to hide their communications, such as encryption that scrambles data with code, private online chats, and hidden websites. Law enforcement officials refer to such techniques as "going dark."
Task Force
The task force will be made up of representatives of Homeland Security and the Justice Department with a mission to research and identify methods to counter extremism.
"The horrific attacks in Paris and San Bernardino this winter underscored the need for the United States and our partners in the international community and the private sector to deny violent extremists like ISIL fertile recruitment ground," the White House said. Islamic State has been linked to both attacks.
The FBI said suspects in the San Bernardino shooting massacre communicated through direct private messages on Facebook, which are visible only to the message sender and the recipient.