Five Things Everyone Will Be Talking About Today
by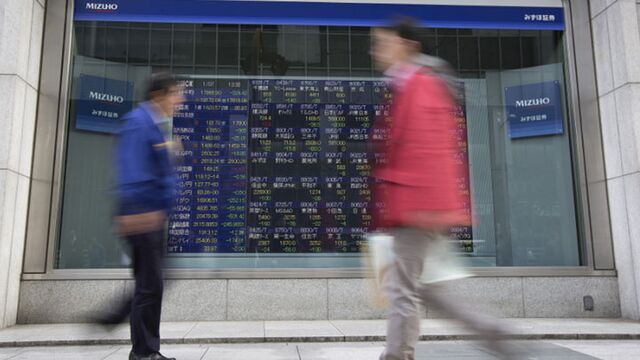 It's jobs day, stocks are recovering (a little) and Saudi Aramco confirms a possible IPO. Here are some of the things people in markets are talking about today.
It's jobs day
With all the excitement this week, today's jobs report may have slipped under people's radar a bit. At 8:30 a.m. ET the Bureau of Labor Statistics will release the first jobs report of 2016, with markets expecting a net change of 200,000 and the unemployment rate to remain steady at 5 percent. If the number comes in at or above expectations, it will reassure as to the robustness of the U.S. economy, while a miss would increase nervousness in a market already frayed from a difficult start to 2016.
Crisis, what crisis?
Shares on China's Shanghai Composite Index closed almost 2 percent higher following a volatile session, the first without the recently introduced - and quickly abandoned - circuit breakers in place. The turnaround in Chinese stocks gave a lift to global markets, but the boost has faded. The Stoxx Europe 600 Index has erased its gains. U.S. futures had been up over 1 percent on the morning, but are up just 0.38 percent as of 6:50 am Eastern Time. 
Commodities recover some losses
West Texas Intermediate for February delivery rose as much as $1.07 to $34.34 a barrel on the New York Mercantile Exchange, but gave up those gains to trade unchanged at 11:03 a.m. London time. Copper futures recovered to $2.0225 a pound having dropped below $2 for the first time since 2009 yesterday. Gold, a commodity having a good start to 2016, is giving back some of those increases today with the precious metal down 1.1 percent, back below $1,100 an ounce.
The most valuable company ever?
Saudi Arabia has confirmed in a statement that it is mulling an IPO of the world's biggest oil producer Saudi Arabian Oil Co., also known as Aramco, an idea first made public by Mohammed bin Salman, the kingdom's deputy crown prince, in an interview with The Economist. Based on reserves, the company's worth could be $2.5 trillion, but some analysts are scratching their heads as to the timing of the announcement. 
German factory data
The one bright spot for markets this week had been European economic data, which has been proving resilient. Today, with the market turnaround also comes a turnaround in euro data. German industrial output for November unexpectedly fell 0.3 percent, well below estimates for a 0.5 percent increase.  
What we've been reading
This is what's caught our eye over the last 24 hours.
 Want to receive this post, and more, into your inbox every morning? Sign up here 
Before it's here, it's on the Bloomberg Terminal.
LEARN MORE