Emerging-Market Equities Advance as Chinese Shares Bounce Back
by and
China state-cotrolled funds said to buy shares after plunge

Currencies weaken as U.S. payrolls grow more than forecast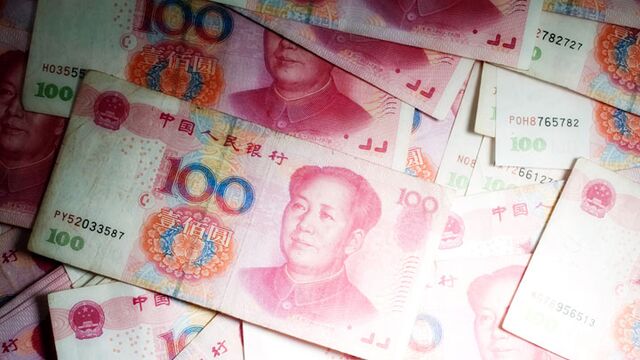 Emerging-market stocks rose following the biggest two-day drop since August after China suspended a controversial circuit-breaker system that sparked a selloff in mainland shares.
Equities from South Korea to Taiwan followed a gain in the Shanghai Composite Index. The Hang Seng China Enterprises Index halted a four-day drop in Hong Kong. Hungary's equity benchmark led gains in eastern Europe. The MSCI Emerging Markets Index increased 0.2 percent. Most developing-nation currencies slumped as a bigger-than-forecast increase in U.S. payrolls strengthened the case for the Federal Reserve to further increase interest rates.

About $1.5 trillion of value was erased from the 31 largest emerging equity markets this year through Thursday. Stocks rebounded as China abandoned a system of market circuit breakers after plunges closed trading early twice this week. The central bank also set the yuan reference rate little changed from Thursday's fixing after an eight-day run of reductions stoked concern that other nations would devalue their currencies. Chinese stocks were also boosted by state-controlled fund buying, according to people familiar with the matter who weren't authorized to speak publicly.
"It's a temporary rebound, so too early to sound the all clear," said Michael Wang, a strategist at hedge fund Amiya Capital in London. "Valuations are getting cheaper but I'm not getting a strong signal to buy yet. We need to see stability in oil prices and China."
The 14-day relative-strength index for emerging equities has traded below 30 for three days, the threshold that signals to some technical analysts that an asset is poised to rebound. The measure touched 22.4 on Thursday, the lowest since August. Brent crude fell to $33.55 a barrel in London, the lowest closing price since June 2004.

The MSCI Emerging Markets Index fell 6.8 percent this week to 740.07. Developing-nation stocks trade, on average, at 10.5 times projected 12-month earnings, near the cheapest since September and a 29 percent discount to advanced-country shares in the MSCI World Index, according to data compiled by Bloomberg.
Brent crude posted an 11 percent weekly retreat. Currencies in Mexico, South Africa and Colombia each weakened at least 2.8 percent against the dollar in the five days. A U.S. Labor Department report showed payrolls surged by 292,000 in December, capping the second-best year for American workers since 1999 and yielding further evidence of a resilient job market that prompted the Federal Reserve to raise interest rates.
Stocks
The Hang Seng China Enterprises measure rose 1.1 percent Friday from the lowest level since October 2011. The Shanghai Composite added 2 percent, reducing its weekly decline to 10 percent, the most since August. State-controlled funds purchased Chinese stocks on Friday, focusing on financial shares and others with large weightings in benchmark indexes, according to people familiar with the matter.
Equity indexes in emerging Europe advanced, with Hungarian and Czech stocks adding at least 0.9 percent. The Borsa Istanbul 100 Index of Turkish stocks fell 1.2 percent, ending a three-day gain. Equities in Brazil fell for a third day, pushing the Ibovespa benchmark to the lowest level since March 2009. Russian markets were closed for a holiday.
Currencies
A measure tracking 20 emerging-market exchange rates against the dollar fell 0.2 percent, slumping deeper to a record low. The index dropped 1.8 percent this week, the steepest decline since the period ended Dec. 11.
The onshore yuan was little changed at 6.5948. The People's Bank of China set the daily fixing, which restricts onshore moves to a maximum 2 percent on either side, at 6.5636 a dollar, 0.02 percent stronger than the previous day's reference rate. It was cut 1.42 percent over the last eight days. 
"The PBOC may have been surprised how badly China and global stock markets reacted to yuan depreciation," said Dennis Tan, a foreign-exchange strategist at Barclays Plc in Singapore. "They may want to keep the yuan stable for a while to help calm the stock market."
China's government bonds rose, pushing the yield on notes due October 2025 down five basis points to 2.83 percent, the lowest since its close on Dec. 29. The premium investors demand to own emerging-market debt over U.S. Treasuries widened five basis points to 437, according to JPMorgan Chase & Co. indexes.
Before it's here, it's on the Bloomberg Terminal.
LEARN MORE