China's Stock Market Is Hardly Free With Circuit Breakers Gone
by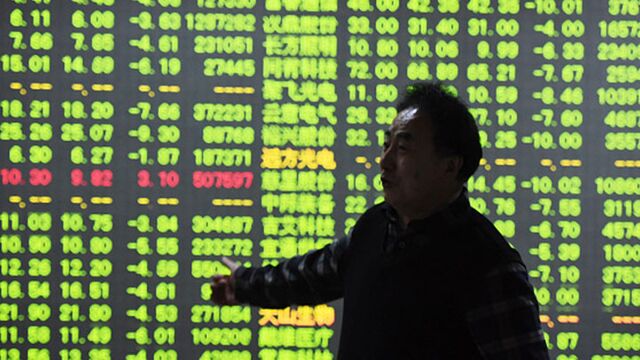 China's removal of market-wide circuit breakers after just four days still leaves investors facing plenty of restrictions in how they trade.
A 10 percent daily limit on single stock moves and a rule preventing investors from buying and selling the same shares in a day remain in force. Volume in what was once the world's most active index futures market is minimal after authorities curtailed trading amid a summer rout, making it more difficult to implement hedging strategies. Officials unveiled curbs Thursday on share sales by major stockholders just a day before an existing ban was due to expire. And the activity of foreign investors is limited by quotas, given either to asset managers or to users of the Hong Kong-Shanghai exchange link.
"Although there's more ability now for offshore participation, it's largely a market that's restricted the domestic users," said Ric Spooner, Sydney-based chief market analyst at CMC Markets Asia Pacific Ltd. "That means it doesn't get the arbitrage benefits that international investors bring. It's a work in progress."
There's also the prospect that regulators and executives will dust off last year's playbook as they seek to stem losses. At the height of the summer rout, about half of China's listed companies were halted, while officials investigated trading strategies, made it harder for investors to borrow money to buy equities and vowed to "purify" the market.

Chinese equities closed higher in volatile trade on Friday, with the CSI Index rising 2 percent, as the government intervened to shore up its slumping stock market for at least the second time this week. State-controlled funds purchased financial shares and others with large weightings in benchmark indexes, according to people familiar with the matter.
The gauge slid 12 percent in the first four days of the week, two of which were curtailed as the circuit breakers triggered market-wide halts for the rest of the day. 
Flip Flop
The flip-flop on using the mechanism, which was meant to help stabilize the market, is adding to investor concern that authorities are improvising. Policy makers weakened the yuan for eight days straight through Thursday, and authorities were said to intervene on Tuesday to prop up equities.
Policy makers used purchases by government-linked funds to bolster shares as the CSI 300 plunged as much as 43 percent over the summer. State funds probably spent $236 billion on equities in the three months through August, according to Goldman Sachs Group Inc. The China Securities Regulatory Commission didn't immediately respond to a faxed request for comment.
Before it's here, it's on the Bloomberg Terminal.
LEARN MORE