Strategists Are Growing Increasingly Negative About U.S. Markets and Growth
by and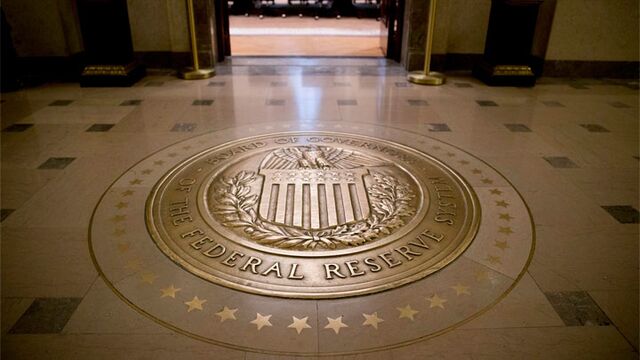 We're a week into the new year, and analysts are already ratcheting down their expectations for U.S. stocks, while various economic models are also moving downwards.
Investment banks, including RBC Capital Markets and Citigroup, have been growing more cautious on U.S. stocks and telling clients to look for better opportunities elsewhere. "Fading [earnings per share] momentum and rising Fed funds mean that, after six consecutive years of outperformance, we cut the U.S. to 'underweight,'" Citi said this week.
Meanwhile, forecasts for U.S. economic growth have also been drifting lower because of a raft of newly released and worse-than-expected manufacturing data. Barclays lowered its U.S. fourth-quarter tracking GDP estimate to 1.1 percent from 1.2 percent, while JPMorgan Chase slashed its estimate to 1 percent from 2 percent on lower construction spending and weaker inventory investment. Meanwhile, the Atlanta Fed's GDPNow indicator shows 1 percent growth for the fourth quarter, down from 1.3 percent on Dec. 23.
Growing uncertainty about prospects for the U.S. economy seems to be manifesting itself in the Treasury market. Markets are currently pricing the yield on the benchmark 10-year U.S. Treasury to reach 2.28 percent toward the end of 2015 (it currently sits at 2.15 percent). Thirteen bank strategists currently predict it will finish the year higher than the forwards suggest, while Deutsche Bank sees yields at 2.25 percent as a result of global growth risks possibly delaying the pace of rate hikes. 

All this means there have been shifts and differing opinions on how many hikes the Federal Reserve will embark on this year. While Fed Vice Chairman Stanley Fischer said this week that that four hikes are "in the ballpark" for 2016, the market is forecasting about two hikes by year's end. Banks seem to be more in line with Fischer, as BMO Capital Markets says inflation is going to increase, and that calls into question the market's "extremely shallow pace" of expected rate hikes.
Credit Suisse says there will be three hikes, and TD Securities says the market shouldn't expect the Fed to wait very long before raising rates for a second time. SunTrust Banks, on the other hand, foresees just two increases in 2016.
Before it's here, it's on the Bloomberg Terminal.
LEARN MORE