M&S's Shrinking Fashion Share Gives New Boss Familiar Challenge
by
Retailer turns to company veteran for clothing turnaround

Cutting prices, or investing in quality will be key: analyst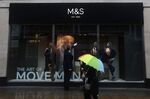 To fix its fashion failings, Marks & Spencer Group Plc has performed an about-face in its leadership selection process.
Unlike departing Chief Executive Marc Bolland, a Dutchman who was parachuted in from a supermarket chain in 2010, Steve Rowe
is a company veteran who started stacking shelves as a teenager while his father was working his way through the ranks. He'll need all that knowledge to rejuvenate M&S's clothing sales, which have been in decline for much of Bolland's tenure.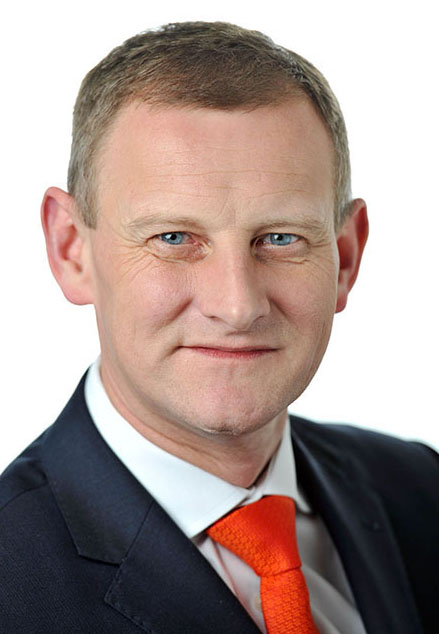 Key to that will be finding a balance between gaining younger customers and satisfying the middle-aged woman who for decades relied on M&S for her wardrobe requirements. That's been a struggle under Bolland, with the company's share of the U.K. apparel market shrinking from almost 12 percent to less than 10 percent during his tenure, according to Sanford C. Bernstein and Kantar data.
"The mindset of the whole organization needs to change in clothing." Maureen Hinton, research director at retail specialist Conlumino, said by phone. "They need to go out there and find new customers."
Rowe's first step should be to either cut clothing prices or improve product quality, according to Peel Hunt analyst Jonathan Pritchard, who said customers regularly complain of reduced quality. Under Bolland, M&S has improved profitability through reduced discounting, and some of those gains should be reinvested in the offering, he said.
The new CEO also needs to improve service by hiring more staff, overhaul its merchandise and increase investment in stores, which he said look the same as they did 10 years ago.
"Instead of returning cash to shareholders, management should reinvigorate the stores with more than just a lick of paint," Pritchard said in a note, calling for Rowe to end its share buyback program.

In appointing 48-year-old Rowe, M&S is staying close to home. His father Joe spent 25 years at the company and was an M&S director until 2000. The new CEO began working in an M&S store in 1989 before being moved up to head office after three years. He took over the running of the general-merchandise unit in July, having spent three years running the food division, which in contrast to clothing has consistently performed stronger than the wider U.K. grocery market.

"He's a down to earth, no frills sort of person," said Richard Hyman, an independent retail consultant. "In recent years, M&S has been too much about style and too little about substance."
The scale of the challenge he now faces has some analysts questioning whether Rowe should focus more on damage limitation. The decline in clothing sales means that the company's food business now accounts for more than 50 percent of total revenue.
"It's obvious that M&S need to shrink clothing back more aggressively and close a lot of stores," Nick Bubb, an independent retail analyst, said by e-mail, adding that Rowe should "weight the overall group more to food."
Before it's here, it's on the Bloomberg Terminal.
LEARN MORE