Libya Chaos Sees EU Reluctant to Widen War on Islamic State
by and
Attack prompts renewed European call for unity government

Italy floats action `to contain terrorism' if diplomacy fails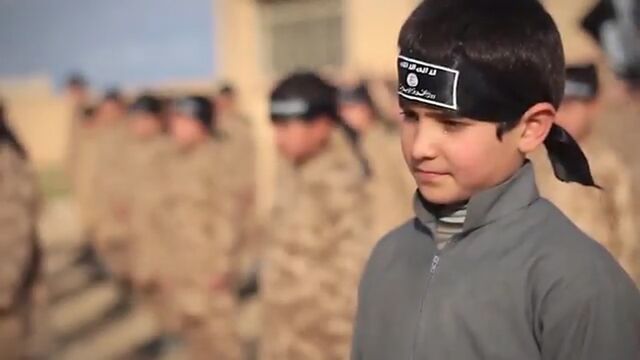 European governments showed little inclination to open a new front in the war against Islamic State after a terrorist attack rocked Libya, bringing the extremist advance closer to Europe's shores.
France and Britain, which spearheaded the NATO campaign that ousted Libya's Muammar Qaddafi in 2011 and are currently bombing Islamic State redoubts in Syria and Iraq, said the priority is to get a functioning government in Libya. Italy, which faces Libya across the Mediterranean Sea, took the same line while signaling possible future action "to contain terrorism" if that effort failed.
European leaders are tentatively planning to send peacekeeping troops to back up the future government, the product of a power-sharing arrangement struck in December between two delegates of rival regimes on opposite sides of the oil-rich state. It is meant to be up and running within a week or two.
"The most likely scenario is that it will be a Libyan government which will intervene with the help of a foreign coalition," said Arturo Varvelli, an analyst at the Milan-based Institute for the Study of International Politics. "No one wants to put boots on the ground, so any foreign coalition will be limited to small units for training and some special forces, there is too much anarchy out there."
The North Atlantic Treaty Organization air war provided a lesson in what can go wrong. It exposed Europe's military limitations and political fault lines -- Germany sat it out -- and turned Libya from a dictatorial state into an ungoverned one.
Sea Patrols
European navies are patrolling the central Mediterranean to intercept human traffickers operating out of Libya, but have been unwilling to intervene on Libyan soil in the absence of a viable government.
The urgency of implementing last month's settlement was highlighted by Thursday's explosion at a police training center in the western city of Zliten that killed at least 50 recruits, the deadliest terrorist attack ever in the nation. While no one claimed responsibility, speculation focused on Islamic State's Libyan branch, which shelled the country's largest oil port earlier this week.

European officials renewed appeals for a joint administration, with German Foreign Minister Frank-Walter Steinmeier saying "how important and urgent it is for all Libyans to join forces against the cancer of terror."
Tunisia Talks
European support for the nascent government is on the agenda Friday when EU foreign policy chief Federica Mogherini meets Libyan Presidency Council members in Tunisia.
France, which attempted to rally a military alliance after November's terrorist attacks in what President Francois Hollande called a "war" on Islamic State, dispatched the nuclear-propelled Charles de Gaulle aircraft carrier to the eastern Mediterranean as the launchpad for strikes on the group's headquarters in Syria. On its way there, the carrier conducted reconnaissance flights over Libya.
France too put the onus on "all the Libyan parties to rapidly form a government of national unity which will be the partner of the international community against terrorism," Romain Nadal, Foreign Ministry spokesman, said in an e-mail.
Italian Colonial Power
Italy's proximity to Libya, coupled with its status as Libya's former colonial power, puts Prime Minister Matteo Renzi's government on the front line of Europe's response to developments just a few hundred kilometers across the Mediterranean. Italian oil producer Eni SpA is the biggest investor in Libya.
Renzi said last month it was "crucial that Libya be considered the pivot of policy in the Mediterranean, and if there is one country in which Italy will play a significant role, that can only be Libya."
For all the talk of Italy leading a military coalition, Foreign Minister Paolo Gentiloni said that the only plan in his immediate agenda was the formation of a new government. Beyond that, he hinted at possible future action against Islamic State.
"Every day that is lost in creating the new government which I hope will be born in the next few weeks is a day which creates some more space" for Islamic State or other enemies of the agreement, Gentiloni told Italian state broadcaster Radio 1 on Friday. "If diplomatic efforts do not manage to become stronger, in the next months there will be other ways of carrying out actions to contain terrorism."
Before it's here, it's on the Bloomberg Terminal.
LEARN MORE