Five Things Everyone Will Be Talking About Today
There is a lot going on, get caught up here
by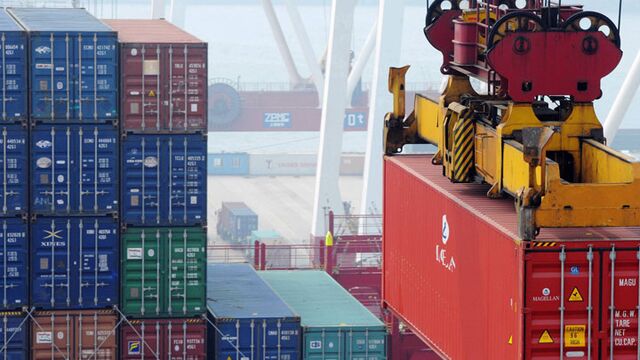 Markets are in turmoil. Here's what people are talking about today.
Chinese stocks close just 29 minutes after open
China's stock exchanges closed for the day at 9:59 a.m. local time after the CSI 300 Index fell more than 7 percent. The selloff was sparked after the central bank cuts its yuan reference rate by the most since August. China's foreign reserves dropped by a record $108 billion in December as its defense of the yuan becomes more costly.
European stocks follow China's lead
The Stoxx Europe 600 Index slid as much as 3.6 percent, the most since August, before trading 3.2 percent lower at 10:40 a.m. in London. Germany's DAX Index is trading below 10,000 for the first time since October. In the U.K., mining stocks have been hardest hit with Anglo American PLC down more than 10 percent. The pound dropped to a five-year low.
U.S. futures point to ugly open
Contracts on the Standard & Poor's 500 Index slid 2.2 percent to 1,938 as of 10:50 a.m. in London. U.S. markets closed lower yesterday following the release of the Fed minutes from the December meeting which provided little clarity on the rate-path. Market indicators show the chances of a Fed rate rise by April have dropped to 43 percent today, from 52 percent on Tuesday. U.S. treasuries continued their longest advance since 2014.
Oil plunges to 2003 low
U.S. oil futures in New York slid to the lowest in 12 years with West Texas Intermediate dropping as much as 5.5 percent before trading down 2.5 percent at $33.12 a barrel at 11:13 a.m. London time. Volatility in the oil market may increase today as tensions in the Middle East rise following Iran's accusation that Saudi Arabia was responsible for a missile attack on its embassy in Yemen. Industrial metals are also suffering today, with copper on the London Metal Exchange dropping 1.2 percent to $4,565 a metric ton, while nickel slumped 2 percent and zinc declined 2.2 percent. Gold is the only bright spot, trading above $1100 an ounce earlier this morning.
And finally, some good news
Economic confidence unexpectedly rose in the euro-area in December, climbing to 106.8 from 106.1 in November. In Italy, the jobless rate fell to a three-year low and in Germany, factory orders increased more than expected, boosted by domestic demand.
What we've been reading
This is what's caught our eye over the last 24 hours.
Want to receive this post, and more, into your inbox every morning? Sign up here 
Before it's here, it's on the Bloomberg Terminal.
LEARN MORE