Barclays Plans to Close Most of Its Asia Cash Equities Unit
by , , and
Around half of positions in Asia equities may be eliminated

About 30 jobs in investment-banking team may also be cut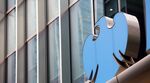 Barclays Plc plans to shut most of its cash-equities business in the Asia-Pacific region as Chief Executive Officer Jes Staley pushes to reduce costs, according to people with knowledge of the matter.
The near-exit from cash equities is part of plans to eliminate about 50 percent of jobs at the wider equities unit in the region, said the people, who asked not to be named because no announcement has been made. They declined to specify how many employees are affected. The bank is also considering whether to cut about 30 jobs in the investment-banking team in the region, one of the people said. A spokesman declined to comment.
Staley's move comes after a slowing Chinese economy sparked a rout in emerging-market currencies and stocks. People familiar with the matter said in December that Barclays planned to cut 20 percent of staff at its investment bank, with most losses to come in Asia and the global cash equities business. The region's securities operations aren't considered profitable enough, the people said at the time.
"Bluntly, it's not that surprising because Chairman John McFarlane said last year that Barclays makes money in the U.K., U.S., South Africa and nowhere else," said Ian Gordon, an analyst at Investec Plc in London, who has a buy rating on the stock. "As the revenue outlook is weak, the only strategic refinement available to Staley can be taking out further costs over and above existing targets in marginal, low-returning areas by geography and product."

Barclays fell 3.9 percent to 203.45 pence at 10:31 a.m. in London. The shares dropped 10 percent in 2015, decreasing for a second straight year.
Barclays's Asia-Pacific operations generated revenue of 776 million pounds ($1.1 billion) in 2014, about 3 percent of the bank's total, according to its latest annual report. The bank employed 18,200 people in the region at the end of 2014, the annual report said.
The bank doesn't break out details of its Asian cash-equity business, which is part of a broader unit that also covers prime financing, distressed credit and equity syndication.
Barclays pushed into cash equities in the region in 2009, after the global financial crisis weakened competitors around the globe. In May, Vikesh Kotecha, the firm's Asia-Pacific head of equities trading, said Barclays was on track to make money from its cash-equity broking operations.
"This latest move seems consistent with previously announced plans to focus the investment bank primarily on North America and the U.K.," said Joseph Dickerson, a London-based analyst at Jefferies International Ltd. with a buy rating on the shares.
South Korea, Taiwan
Barclays's investment bank has been hurt by rising costs tied to past misconduct and tougher capital requirements. Chairman McFarlane has said the bank is reviewing the contributions of operations in Asia and the Middle East, because "we don't like places that don't make money."
Reuters reported this week that Barclays is poised to close its investment-banking businesses in South Korea and Taiwan. The bank also plans to shutter its India equities unit, Reuters reported, citing unidentified people.
Tighter regulations, cooling emerging-market growth and higher capital requirements are forcing a number of banks, including Standard Chartered Plc and Nomura Holdings Inc., to cut jobs in investment banking and focus on more profitable areas. At Standard Chartered, the London-based bank generating most of its earnings in Asia, CEO Bill Winters is eliminating some 15,000 jobs and restructuring or exiting $100 billion of risky assets.
Before it's here, it's on the Bloomberg Terminal.
LEARN MORE