Bank of America: Time to Be Long Cash and Volatility
At least until one of these three things happens
by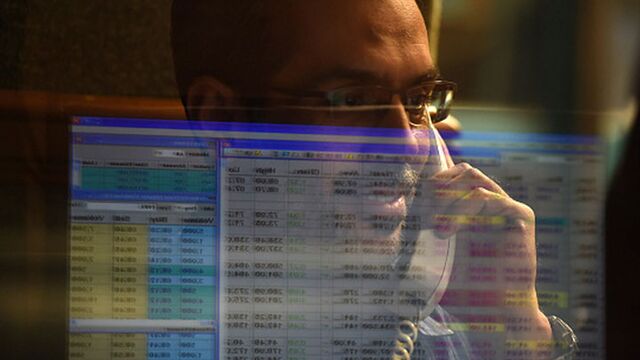 You can add another name to the list of Wall Street firms growing more cautious on U.S. stocks. Joining traders and analysts at Citigroup, UBS and RBC Capital Markets, Bank of America Merrill Lynch is telling clients to "be long cash & volatility."
In the emailed note, Chief Investment Strategist Michael Hartnett and his team said that until one of these three things changes, cash and volatility are the places to be.
"Investors should be long cash and volatility, and be prepared for a short sharp pullback in risk assets (e.g. S&P 500 to 1850-1900), at least until one of the following conditions is met:

PMIs back over 50 in China & US
Two-way risk emerges in CNY and oil inducing value buyers of [high-yield] and [emerging market] debt
A spike in volatility and/or an asset price reset induces Fed to pause"
Regarding the first point, there was a huge miss in the Institute for Supply Management's index earlier this week. While the median forecast in a Bloomberg survey of 72 economists was 49, the reading came in at 48.2, the weakest since June 2009. Readings lower than 50 indicate contraction, and Bank of America points out that ISM under 45 has coincided with a recession in the U.S. 11 out of the past 13 times since World War II. Numbers from China also missed estimates. 

Furthermore, while the "new economy" had been propping up the market as the "old economy" lagged, you now have the old dragging on the new. "Classic cyclical signals such as the Dow Jones Transportation Index are in unambiguous bear markets, and are now dragging 'new economy' indices lower," Hartnett says.
Other factors that the team finds concerning include less of a tailwind from stock buybacks as companies issue less debt now that interest rates are rising, profits around the globe are still falling, further devaluations in emerging markets, and oil prices remaining at low levels. 
As for a silver lining, well... the team writes: "The best reason to be bullish right now is there are so few reasons to be bullish." What that's referring to is Bank of America's bull and bear index, which measures investor sentiment.
The index has tumbled to 1.3 from 3.0 just four weeks ago. Readings above 8.0 mean you should, in theory, place a contrarian sell and readings below 2.0 mean you should place a contrarian buy. 
Before it's here, it's on the Bloomberg Terminal.
LEARN MORE