ADXY Below 1998 Trendline Points to More Downside Risk: Analysis
by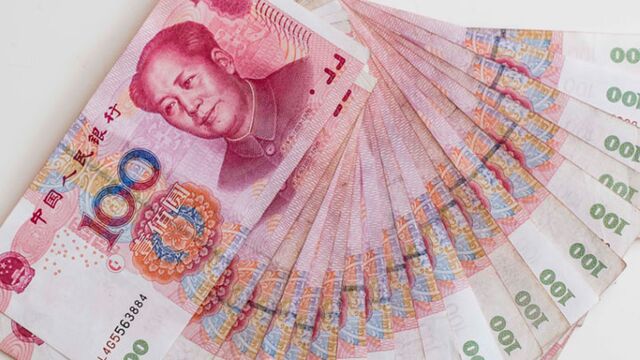 The Asia Dollar Index's first ever monthly close below an 18-year trendline is pointing to more medium-term weakness, as a falling yuan weighs on emerging markets amid rising U.S. rates, Bloomberg strategist Tanvir Sandhu writes.

The ADXY index, which tracks the most active Asian currencies against the dollar, closed December at 106.54, compared with the trendline since 1998 that's currently near 107.15. Last year, the gauge averaged 110.23 and peaked at 113.44. It has declined further this week to 105.16, driven mainly by losses in the yuan, by far its biggest component with a weighting of more than 41 percent.
Yuan tremors
The yuan tumbled to five-year lows this week after China sharply cut its reference rate for the currency. Exchange-rate weakness in China remains a major theme for global investors.
Since summer, the Chinese currency has slumped more than 6 percent to 6.59 per dollar while yuan traded offshore has lost more than 8 percent. That has reduced the risk-reward ratio for new yuan short positions, particularly with the gap between onshore and offshore yuan prices reaching the widest on record.
The currency's trade-weighted valuation still remains relatively high, which may encourage the view that there's more room for the spot price to weaken. While the offshore yuan has slumped, a drop in option risk-reversal rates show a lack of conviction in the derivatives market in an aggressive extension of the spot-market moves. Six-month risk reversal rates have retreated to 2.08 from a September peak of close to 5.
The Fed's first rate-increase cycle in a decade is now heightening risks of deleveraging of emerging-market debt, which ballooned over several years of ultra-loose U.S. monetary policy that pressured global borrowing costs lower.
Regional impact
Yuan weakness may spill over across Asia and emerging markets as more nations will be increasingly mindful of the need to prevent significant appreciation of their trade-weighted exchange rates.
Vietnam said Monday that it would change its exchange-rate peg methodology to take better account of movements in foreign currencies. Malaysia's ringgit has broken out of a technical triangle pattern.

The dollar may outperform versus Asian currencies in this scenario and a further global disinflationary effect would weigh on the Fed's so-called terminal rate, the highest level to which the central bank may raise rates in a tightening cycle as estimated by market prices.
That would drag down the U.S. monetary authority's so-called dot plot, a chart sketching out officials' projections for future rates, closer to market pricing, damping the dollar's strength versus the G-5 major currencies.
Note: Tanvir Sandhu is a cross-asset derivatives market strategist who writes for Bloomberg. The observations he makes are his own and are not intended as investment advice.
Before it's here, it's on the Bloomberg Terminal.
LEARN MORE