markets
UBS: U.S. Stocks Could Enter a Bear Market This Year
The selling might just be getting started.
By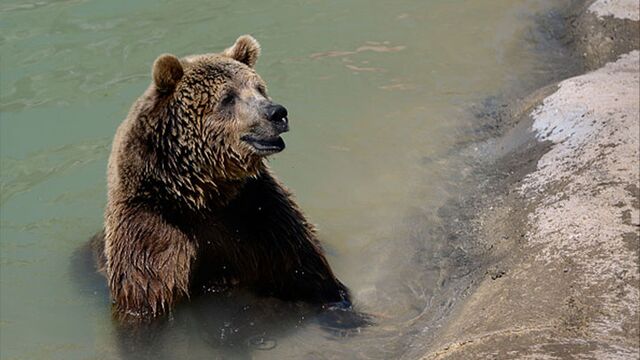 A few firms have already cut their targets for the S&P 500 this year, but a team of technical analysts within the equity sales division of UBS is taking it a step further and calling for the end of the stock market's seven-year bull cycle and a drop of 20 to 30 percent in the not-so-distant future. 
Michael Riesner and Marc Müller make the case for more volatility and a fall in U.S. stocks in a note sent to clients:
"Tactically, after a weak start into January, we still see the chance of a bounce and selective overshooting in later [first quarter] towards 2,200 to best case 2,300. However, looking at the further increasing selectivity/volatility globally, and taking into account that from a cyclical aspect the eight-year of a presidential turn has quite a negative track record, we expect the SPX to move into a [second quarter] top and fall into a full size bear market, with risk of a 20 percent to 30 percent correction into minimum later 2016 and worst case early 2017."

Source: UBS
Note that UBS as a whole still has a year-end target of 2,275 for the S&P, but some big banks have begun lowering their targets with both Citigroup Inc. and RBC Capital Markets LLC turning more cautious in recent days. That growing pessism has coincided with a rough patch in global equities markets. 
Gold bugs may have reason to cheer if Reisner and Müller's chart-reading prognostications prove true. The analysts believe the bear market that has dominated the price of gold since 2011 is nearing a bottom, with the "basis for the next multi-year bull market" now taking hold. 
Gold has been trading in a cyclical bear market since 2011. In 2016, we expect gold and gold mines moving into an eight-year cycle bottom as the basis for the next multi-year bull market. Initially, we see gold profiting as a safe haven and as of 2017, gold could profit from the U.S. dollar moving in a major top and starting a bear market.
However, before you go rushing to sell your stocks, note that the UBS team has made similar calls before that didn't exactly play out. In July of 2012, for instance, they said that if the S&P 500 dropped below the key level of 1,325, a bigger downtrend could take hold.
Here's a look at what they said back then: 
"As long as 1,325 holds, the SPX theoretically still has the chance for another extension towards 1,390, but given the increasingly vulnerable position of the broader market (Russell-2000 has broken its June uptrend at 780) and an unchanged negative picture in cyclicals we would use strength to sell. A break of 1,325 in the SPX would suggest that the U.S. market has started a new bigger down leg into later [third quarter] and/or into [fourth quarter], which remains our preferred timing for the next major tactical buying opportunity. From a price perspective we continue to see the risk of a correction below 1,200 into [fourth quarter]."
The S&P 500 never dropped below that level following their call, and now trades at 2,100.  
It seems in technical analysis, as in life, timing is everything.

Before it's here, it's on the Bloomberg Terminal.
LEARN MORE