U.K. Says North Korea Hydrogen Bomb Test Report a Provocation
by
Successful detonation would be `grave breach' of UN resolution

Hammond discussed test with China's top diplomat in Beijing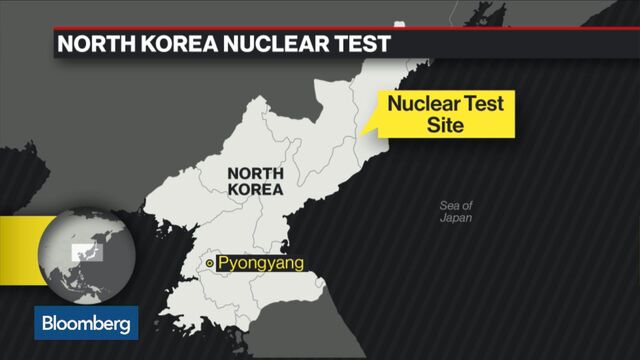 U.K. Foreign Secretary Philip Hammond said North Korea's report that it successfully tested its first hydrogen bomb underlined the threat the country poses to international security.
"If a nuclear device has been detonated by North Korea, this is a grave breach of UN Security Council resolutions and a provocation which I condemn without reservation," Hammond said in an e-mailed statement Wednesday. "We will be working with other UN Security Council members to ensure the international community responds urgently and decisively to this latest activity."
Hammond, who's visiting Beijing, said he'd discussed the issue with China's top diplomat, Yang Jiechi, and "agreed to work with other members of the UN Security Council towards a robust international response."
Before it's here, it's on the Bloomberg Terminal.
LEARN MORE