U.K. Parliament to Debate Banning Trump From Britain
by
Lawmakers to consider petition to ban him from U.K. on Jan. 18

Non-binding discussion to take place in House of Commons annex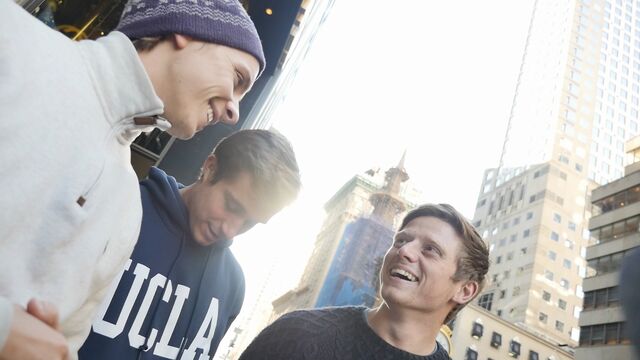 Donald Trump wants a "total and complete shutdown of Muslims entering the U.S." Half a million Brits want a total and complete shutdown of Donald Trump entering the U.K.
A month after Trump made his demand, an online petition calling on the Home Office to ban him from Britain for "hate speech" topped 570,000 signatures, making it the most popular campaign ever on the parliamentary website. On Tuesday, the petition was considered by Parliament's Petitions Committee, which agreed to hold a debate on the subject Jan. 18. Any petition exceeding 100,000 signatures is eligible for debate.
In news that may disappoint the lifelong attention seeker and Republican presidential frontrunner, the debate will take place not in the famous chamber of the House of Commons, but in a small annex misleadingly named Westminster Hall; it will actually be in a room adjacent to the medieval building that's the oldest part of the Parliament complex. In news that may disappoint anyone who can remember signing the petition, the debate won't lead to a ban: It's not Parliament's decision, but the government's, and lawmakers won't even vote on the subject; they'll just "consider" it.
A second, less popular counter-petition calling for Trump not to be banned on the basis that the U.K. should "mind our own business" will be debated at the same time. That's garnered fewer than 40,000 signatures.
Trump's office responded that any ban would endanger 700 million pounds ($1 billion) of investment he plans in Scottish golf resorts. It also said that banning someone from traveling to Britain would endanger civil liberties.
'Dangerous Precedent'
"Westminster would create a dangerous precedent and send a terrible message to the world that the U.K. opposes free speech and has no interest in attracting inward investment," George Sorial, the Trump Organization's counsel, said in an e-mailed statement. "This would also alienate the many millions of United States citizens who wholeheartedly support Mr. Trump and have made him the forerunner by far in the 2016 presidential election."
At the time, Trump's comments on Muslims were roundly condemned by British politicians, in a way that suggested Prime Minister David Cameron isn't worried by the prospect of having to work with him as president. Cameron's spokeswoman, Helen Bower, told reporters Trump's words were "divisive, unhelpful and quite simply wrong."
'Robust Debate'
Chancellor of the Exchequer George Osborne told Parliament last month, though, that "robust debate" was the best way to tackle Trump's views, "rather than trying to ban presidential candidates."
Trump drew more scorn in the U.K. when he spoke of there being places in London "so radicalized that the police are afraid for their own lives."
Scottish Conservative Party leader Ruth Davidson took to social media to sum up the mood. "So, twitter, we're all agreed? Trump's a clay-brained guts, knotty-pated fool," she suggested.
The candidate's comments weren't the first from an American on Islam to attract British attention last year. In January 2015, the U.K. reacted with amused delight when a Fox News "terrorism expert" told viewers that its second city, Birmingham, was "totally Muslim, where non-Muslims just simply don't go." A few months earlier, Cameron and his Conservative Party held their annual conference there.
The debate later this month won't make any material difference to Trump or U.K. policy, according to Philip Cowley, professor of politics at Queen Mary University of London. "The most important thing to remember about Westminster Hall debates is that absolutely nothing needs to happen as a result of them," he said in an interview.
Before it's here, it's on the Bloomberg Terminal.
LEARN MORE