No Respite From Europe Rout With Stock Swings Widest Since 1999
by and
Traders buffeted by conflicting signals from Europe and China

HSBC cut allocation to equities a month ago to favor bonds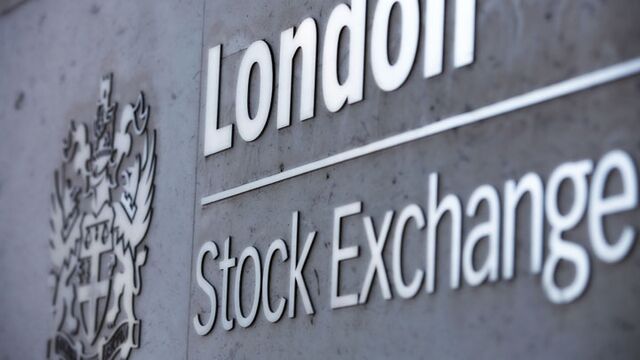 Two days back from the worst December in more than a decade and European stock investors are coping now with the most volatile start to a year since 1999.
While stocks everywhere have been whipsawed as concerns about a China-led recession mixed with divergent growth signals, Europe has borne the brunt of it, with swings in the Euro Stoxx 50 Index exceeding Asian and U.S. counterparts since the week began. Monday's 22 percent surge in a regional volatility measure jolted investors looking for a respite after three years of increasingly violent price fluctuations. The measure climbed on Wednesday.
While two days is little to go on and strategists expect European shares to end the year higher, the landscape echoes one predicted a month ago by HSBC Holdings Plc, which cut its equity allocation by almost half in favor of bonds. With the region's economic recovery looking fragile and the data-dependent European Central Bank running out of policy tools to support it, little is left to protect investors from bigger and more frequent market upheaval, according to HSBC.
"It could be a difficult year," said Fredrik Nerbrand, HSBC's London-based head of asset allocation. "We believe 2016 is a year for capital protection rather than appreciation. The increased focus on uncertain and volatile economic data releases is likely to cause markets to overreact."

How wild have the first two days of 2016 been? While intraday swings for the Euro Stoxx 50 have increased every year since 2013, the 2.7 percent average move on Monday and Tuesday ranks with those seen at the height of the financial crisis in 2008. A separate measure of volatility -- the cost of options protecting against swings called the VStoxx Index -- has also been rising and is now near a three-week high.
Better-than-forecast European manufacturing data on Monday couldn't save the region's equities from a worldwide rout sparked by renewed speculation that a slowdown in China will hurt global growth. Those same concerns dragged the Euro Stoxx 50 down as much as 21 percent from its peak last year and pushed the VStoxx to levels not seen in almost four years.
While volatility has become a market norm, it hasn't stopped money flowing into European stocks. About $1.7 billion found their way into the asset class in the last week of 2015, making the year the best on record, according to a Bank of America Corp. note dated Jan. 4, which cited EPFR Global data.
With the next ECB meeting and earnings season around the corner, EFG Bank's head of equity and derivatives trading in Geneva, Alex Neil, says investor sentiment will soon pick up. Analysts expect profit growth at European companies to accelerate every year through 2017, and weaker than expected inflation in the euro-area has prompted speculation the ECB will expand its stimulus package.
"I don't see a reason to panic," said Neil. "I have high hopes for the earnings season, with expectations of factors such as the low oil price finally being reflected in some companies' margins. There is scope for more central-bank fueled price action."
But a rough start to the year -- with equities down 2.7 percent even after Tuesday's rebound -- is a sign investors need tangible good news before investing, according Jasper Lawler, a London-based market analyst at CMC Markets Plc.
"It obviously wasn't a great start," said Lawler. "With the Fed having done its first rate hike, oil prices plunging, uncertainty over China and the economic health, there's just a few more reasons to be cautious then there were leading into 2015. Unless economic growth really picks up, it's hard to see what the positives are, we have just these lingering negatives."
Before it's here, it's on the Bloomberg Terminal.
LEARN MORE